Zelenskyy arrives in USA, shares his visit plans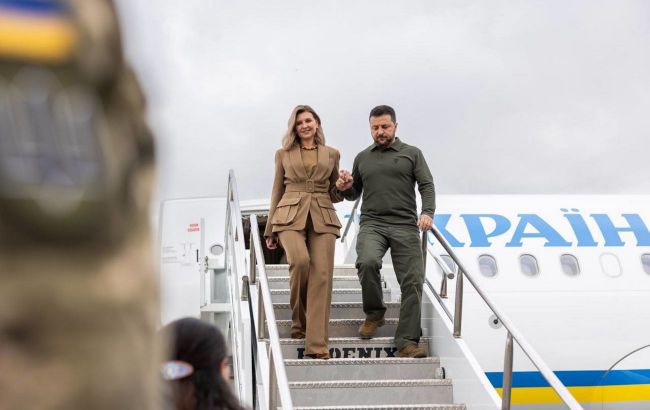 Photo: Volodymyr Zelenskyy (t.me/FirstLadyOfUkraine)
Ukrainian President Volodymyr Zelenskyy arrived in the United States today, September 18, on a working visit. He plans to participate in a series of events at the United Nations and beyond, according to the head of the Ukrainian state on Telegram.
He states that upon arriving at the airport, he went to meet Ukrainian servicemen who are undergoing rehabilitation and treatment in the United States.
"I will attend the General Assembly, SDG Summit, and Security Council meetings at the UN, as well as a number of important bilateral talks" the head of state noted.
According to Zelenskyy, the key principle in all fundamental international documents, including the UN Charter, is the territorial integrity of states. He emphasizes the need to restore the full force of this document, which was undermined by Russia's invasion, and to enhance the organization's capabilities to halt aggression and prevent it.
"In Washington, D.C., I am going to meet with Joe Biden, leaders of the U.S. Congress' chambers and parties, military leadership, American businesses, journalists, and members of the Ukrainian community. I will thank the United States on behalf of Ukraine for its assistance in our struggle for independence and freedom," the President added.
Zelenskyy is already in New York
Andriy Yermak, the Head of the Presidential Office, clarified that they had arrived in New York with the president and the team.
He also announced a clear proposal for UN members from Ukraine.
Zelenskyy's visit to the United States
News of Ukrainian President Volodymyr Zelenskyy's visit to the United States became officially known last week. At that time, it was confirmed by the White House, and a meeting between the head of the Ukrainian state and President Joe Biden was announced.
According to the media, Zelenskyy is expected to hold negotiations with more leaders during his visit to the United States. A meeting with the President of Brazil, Luiz Inácio Lula da Silva, is also anticipated.
For more details on what to expect from President Zelenskyy's visit to the United States, read RBC-Ukraine's article.