Zelenskyy called Putin a f...ing terrorist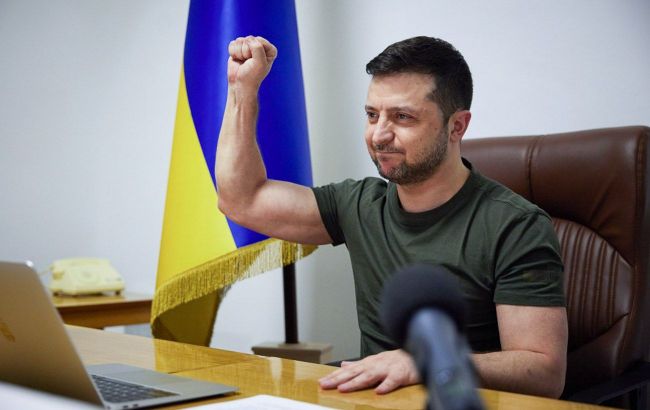 Ukrainian President Volodymyr Zelenskyy (photo: president.gov.ua)
Ukrainian President Volodymyr Zelenskyy referred to Russian dictator Vladimir Putin as a f...ing terrorist, in an interview with NBC News.
"The war takes the best of us. The best heroes – the best men, women, and children. That's it. But we are not ready to give our freedom to this f....ing terrorist Putin. That's it. That's why we are fighting," he stated.
Ukraine-Russia negotiations
Ukraine and Russia engaged in several rounds of negotiations at the outset of the full-scale invasion. However, they are currently on pause. President Volodymyr Zelenskyy and other government representatives have emphasized that Ukraine will not return to the negotiation table until Moscow withdraws its troops.
American TV channel NBC News, citing American and European officials, reported that the U.S. and EU have begun non-public discussions with Ukraine regarding the possibility of peace talks with Russia. These talks likely involve some steps from Ukraine.
At the same time, President Volodymyr Zelenskyy refuted claims that the U.S. and EU are pressuring Ukraine into peace negotiations with Russia.