U.S. and EU privately discuss possibility of Russia-Ukraine peace talks - NBC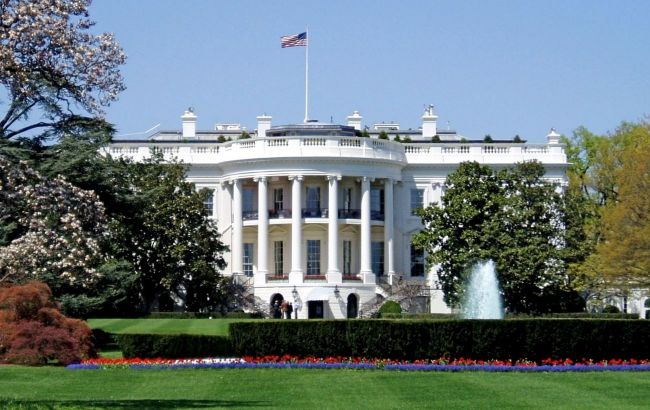 Illustrative photo (wikimedia by Matt H. Wade.)
Officials from the United States and the European Union have reportedly initiated confidential discussions with Ukraine regarding the possibility of negotiations with Russia. It is suggested that these discussions revolved around potential territorial concessions from Ukraine, according to NBC News.
According to officials, these talks encompassed a wide-ranging discussion on what Ukraine might have to concede in order to reach an agreement with Russia.
One of these discussions took place during a recent meeting of the Ramstein format, focusing on Ukraine's defense. According to sources, these deliberations reflect the evolving situation on the frontlines and the political landscape in Europe and the United States.
U.S. and European officials have initiated these discussions due to concerns about the war in Ukraine reaching an impasse and doubts about the ability to continue supporting Ukraine.
The American news outlet suggests that the U.S. government is worried about the reduced attention given to the conflict in Ukraine since the recent escalation in the Middle East. Such a shift in focus could complicate the provision of additional assistance to Ukraine.
Officials also believe that Ukraine has time until the end of the year or a bit longer before discussions on peace negotiations become more prominent. However, according to sources, the Biden administration sees no signs that Russian leader Vladimir Putin is ready for negotiations.
American officials believe that Putin is deliberately waiting for Western fatigue or will continue the war until the United States and its allies lose their financial support for Ukraine or when assistance to Ukrainians becomes too costly.
Ukraine-Russia negotiations
Ukraine and Russia engaged in several rounds of negotiations at the beginning of the full-scale invasion. However, these negotiations are currently "on pause."
President Volodymyr Zelenskyy and other government representatives have emphasized that Ukraine will not return to the negotiating table until Moscow withdraws its forces.
Recently, The Washington Post reported that Ukrainian and Russian delegations are discussing three issues: the exchange of prisoners and the bodies of deceased soldiers, navigation in the Black Sea, and the repatriation of deported Ukrainian children.
Furthermore, Ukrainian Minister of Foreign Affairs Dmytro Kuleba has emphasized that Ukraine is not engaging in any so-called secret negotiations with Russia.