Minister of Foreign Affairs responds to Ukraine's secret negotiations with Russia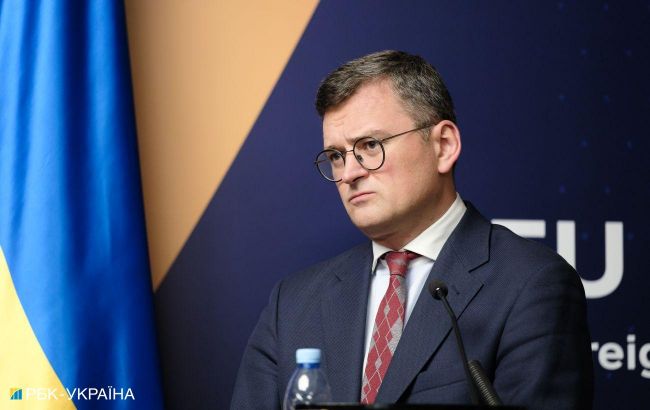 Ukrainian Minister of Foreign Affairs Dmytro Kuleba (Photo: RBC-Ukraine, Vitalii Nosach)
Ukraine is not engaged in any so-called "secret negotiations" with Russia. The primary condition for negotiations is the withdrawal of Russian troops from Ukraine's territory, the Minister of Foreign Affairs of Ukraine, Dmytro Kuleba, stated in an interview with the German TV channel ZDF.
When asked by journalists about Ukraine's negotiations with the Kremlin "behind closed doors," Kuleba responded briefly: "No."
He emphasized that the basis of the Ukrainian formula for peace is respect for the sovereignty and territorial integrity of Ukraine.
"If we translate from diplomatic to ordinary language, it means that Russia must leave Ukraine. Until this happens, until it is ready to do so, there is no point in holding any negotiations," said Kuleba.
Ukraine-Russia talks
Ukraine and Russia held several talks at the beginning of the full-scale invasion. However, they are currently "on pause."
President Volodymyr Zelenskyy and other government representatives have emphasized that Ukraine will not return to the negotiating table until Moscow withdraws its troops.
Recently, The Washington Post reported that Ukrainian and Russian delegations are discussing three issues: the exchange of prisoners and the bodies of deceased soldiers, navigation in the Black Sea, and the return of deported Ukrainian children.