'No one is pressuring me': Zelenskyy refutes information about negotiations with Russia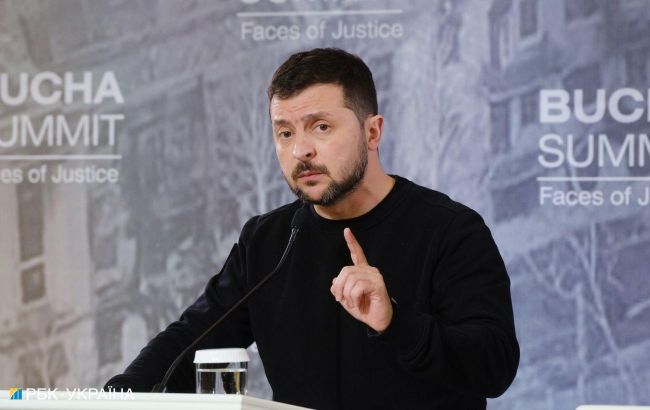 President of Ukraine Volodymyr Zelenskyy (Photo: Vitalii Nosach- RBC-Ukraine)
Ukraine's President Volodymyr Zelenskyy refuted media reports about purported discussions of potential peace negotiations with Russia. He stated that therewas no pressure from partners in this regard, according to Zelenskyy's statement at a press conference with the President of the European Commission, Ursula von der Leyen.
"Everyone knows my stance, which aligns with the stance of Ukrainian society. No one is pressuring me today. All of this was at the beginning of the war and before the war. Today, no one is pressuring me from the leaders of the EU or the United States," said the head of state.
Zelenskyy reiterated that Ukraine was not ready for territorial concessions.
"To sit down with Russia now, talk, and give something to them, it will not happen," emphasized the president.
Background
The American TV channel NBC News, citing American and European officials, reported that the US and the EU had begun private discussions with Ukraine on possible peace negotiations with Russia.
According to media reports, these discussions included questions about what Ukraine might have to give up in exchange for peace. One of these discussions took place at a recent meeting on Ukraine's defense in the Ramstein format.