Zelenskyy arrives in Canada for unannounced visit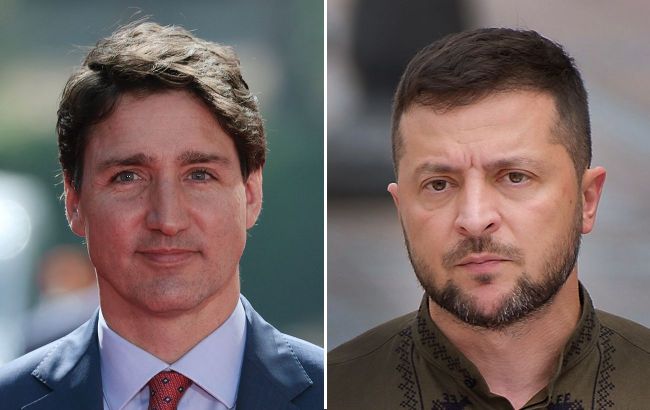 Ukrainian President Volodymyr Zelenskyy and Canadian Prime Minister Justin Trudeau (GettyImages)
Canadian Prime Minister Justin Trudeau has confirmed a meeting with Ukrainian President Volodymyr Zelenskyy during his visit to Canada today, September 22, according to the Canadian government's website.
The leaders will discuss military, economic, and humanitarian support for Ukraine from Canada. Additionally, Zelenskyy and Trudeau will sign an agreement to further strengthen economic ties between the two countries.
"In close coordination, we will apply more economic pressure on Putin's regime until it respects Ukraine's territorial integrity and sovereignty, including in sectors that are strategically important for Russia, such as oil and gass," reads the statement from the Canadian government.
President Zelenskyy will address the Canadian Parliament before heading to Toronto, where he will meet with Canadian business leaders to boost private sector investments in Ukraine's future.
Zelenskyy in Canada
CTV News has published a video of Volodymyr Zelenskyy's arrival in Ottawa:
Canada's assistance to Ukraine
Since the onset of Russia's full-scale invasion of Ukraine, Canada has provided over 8 billion Canadian dollars in aid, including approximately 1.8 billion in military assistance. Ottawa has even transferred some of its Leopard 2 tanks to the Ukrainian army. Prime Minister Justin Trudeau has visited Kyiv twice since February 2022.
Canada has also provided Ukrainian forces with Senator armored vehicles and joined a coalition of nations to train Ukrainian pilots on F-16 fighter jets. Furthermore, Ottawa is allocating over 24 million dollars for air defense systems for Ukraine.