Zelenskyy and Sandu discuss collaborative action against Russian threats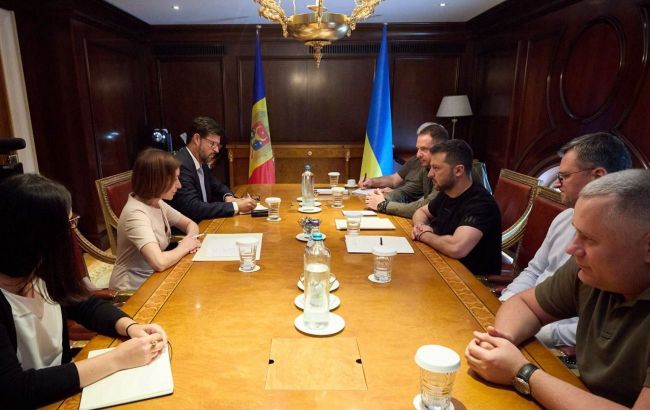 President of Moldova Maia Sandu and President of Ukraine Volodomyr Zelenskyy held negotiations (Photo: t.me/V_Zelenskiy_official)
President of Ukraine Volodymyr Zelenskyy held a meeting with his Moldovan counterpart, Maia Sandu. One of the topics discussed was countering Russian threats, according to the head of the Ukrainian state on Telegram.
"During our meeting in Athens, Maia Sandu and I discussed our bilateral partnership and joint efforts to counter Russia's aggressive policies and hybrid threats," Zelenskyy wrote.
According to his statement, during the negotiations with Sandu, they also discussed topics such as alternative routes for exporting Ukrainian grain and efforts towards the countries' accession to the European Union.
Hybrid threats from Russia in Moldova
Earlier in the media, information emerged that Russians had installed equipment on the building of their embassy in Chisinau to spy on local officials and more.
Later, Moldova's authorities confirmed this information. In response, they decided to expel employees of the Russian diplomatic representation.
On August 14, the country expelled 22 Russian diplomats and 23 members of technical personnel along with their families.