Zelenskyy's visit to Israel in jeopardy: Media explains the reason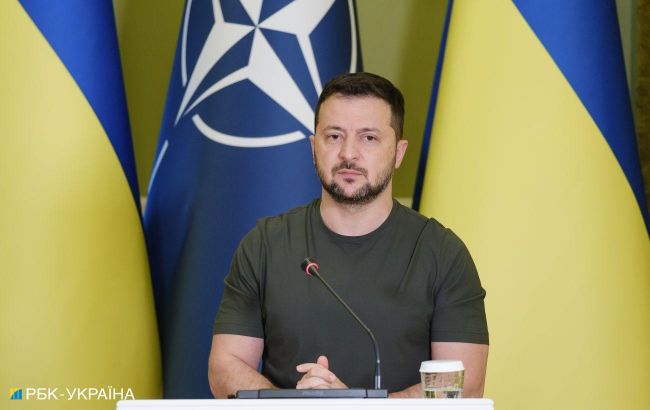 President of Ukraine Volodymyr Zelenskyy (Photo: Vitalii Nosach/RBC-Ukraine)
The trip of President Volodymyr Zelenskyy to Israel is currently in jeopardy due to a leak of information about his upcoming visit, reports The Times of Israel.
According to a Ukrainian diplomat, the President did indeed plan to visit Israel, but the leak of information about his trip has put it under threat.
"He wanted the trip to be public when he stepped on Israeli soil. He's very disappointed," the diplomat added.
Volodymyr Zelenskyy and Prime Minister Benjamin Netanyahu have not visited each other's countries since the beginning of the full-scale terrorist invasion in Ukraine. Given that Russia hosts representatives of HAMAS and introduces resolutions against Israel at the UN, Jerusalem may "move the dial closer to Kyiv."
Visit of Volodymyr Zelenskyy to Israel
After the HAMAS militants attacked Israel, Volodymyr Zelenskyy requested to consider the possibility of a visit to the country to express his solidarity. Some media outlets claimed that the leader of Ukraine had allegedly declined the trip, but this information was refuted by the Minister of Foreign Affairs, Dmytro Kuleba.
Later, the Israeli Ambassador to Ukraine, Mikhailo Brodskyi, stated that the president could visit Israel at any time, but there is no exact date.
Yesterday, on November 4, The Times of Israel published news that the leader of Ukraine plans to visit Jerusalem next week.