Zelenskyy outlined main condition for majority of displaced persons to return to Ukraine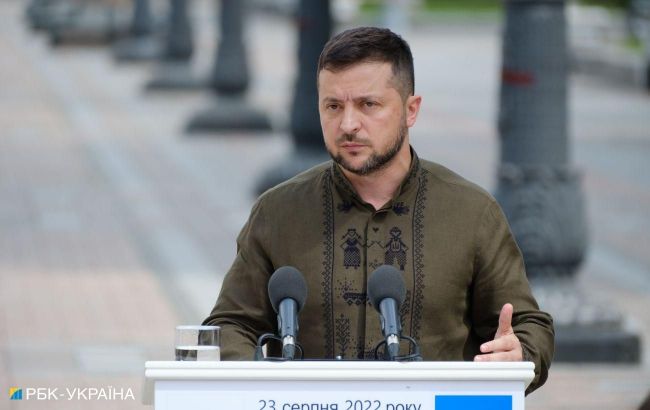 President of Ukraine Volodymyr Zelenskyy (photo: Vitalii Nosach, RBC-Ukraine)
The majority of Ukrainians will return home if the 7-8 largest cities in the country are reliably protected by air defense systems, states Ukrainian President Volodymyr Zelenskyy.
"If seven-eight cities in Ukraine, the biggest one, have total air defense for their regions, not only city and the region, we will move all our people from different countries," noted Zelenskyy.
According to him, if the state manages to bring them back, Ukrainians will work and pay taxes, helping to close the main gap in Ukraine's budget, and the country will not have to ask the U.S. and European partners for financial assistance to the same extent.
"Help us and you will not hear from Congress or somewhere that we can't give such a lot of financial help to Ukraine. We don't need it. We can, we can manage it ourselves," added the head of state.
Defense against Russian strikes
It was previously reported that Western air defense systems have turned Kyiv into a safe place in war-torn Ukraine. Currently, several types of air defense are operating in the capital with different ranges.
However, Vadym Skybytskyi, a representative of the Main Intelligence Directorate, mentioned the limited capabilities of Ukrainian air defense as one of the reasons why Russia was able to easily target the energy grid last year.
In his opinion, it will now be more challenging for the Russians to achieve their goal since Ukraine has a more powerful air defense system. Additionally, energy sector professionals have been preparing all year for the restoration of missile and drone strikes by Russian terrorists.
On the other hand, the head of Ukrenergo, Volodymyr Kudrytskyi, stated that there might be problems related to massive shelling during this winter. However, the energy system will not collapse and will continue to operate.