NATO air defense transform Kyiv into safe zone in Ukraine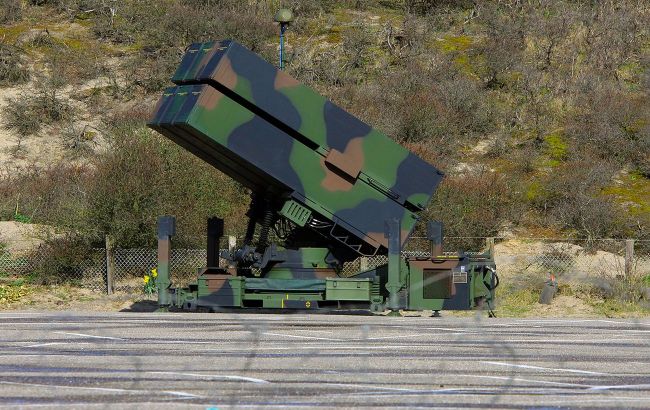 Photo: Western air defense in the Kyiv region created a security zone in Ukraine (flickr.com.davidvankeulen)
Western air defense turned Kyiv into a rare safe place in war-torn Ukraine. Several types of anti-aircraft defense of different radii are currently operating in the capital, Politico reports.
As the agency notes, Kyiv's defense is currently strengthened by short-range Gepard systems from Germany and Avenger short-range air defense systems from the United States, which shoot down drones and cruise missiles.
"At medium range, Ukraine is using MIM-23 Hawks from the U.S. made by Raytheon; NASAMS, developed by Raytheon and Norway's Kongsberg; and Germany's IRIS-T SLM. Long-range defenses are provided by the U.S. Patriot PAC-3 and the Eurosam SAMP/T supplied by France and Italy.," - the message says.
According to UN estimates in September, almost 600,000 displaced persons from other parts of Ukraine currently live in Kyiv and its surroundings. In other large cities, flows of internal refugees are also observed: about half a million are now in the Dnipropetrovsk and Kharkiv regions.
"But the capital isn't entirely safe — as this weekend's attacks showed. Air raid sirens still howl almost daily, and Ukrainian officials urge people to remain cautious (use shelters - ed.)," the head of the Kyiv City Military Administration, Serhii Popko, emphasizes in an interview.
The publication emphasizes that the Russians attack Odesa and its strategic port daily, as well as the Kherson, Donetsk, and Zaporizhzhia regions, due to which residents of the eastern and southern regions of Ukraine are still suffering massively.
"The Ukrainian government has been urging its allies to provide more air defenses to cover other cities," the agency notes, referring to the statement of the President of Ukraine, Volodymyr Zelenskyy, in a video message.
Protection from Russian strikes
Earlier, a Representative of the Defense Intelligence of Ukraine, Vadym Skibitsky called the limited capabilities of Ukrainian air defense one of the reasons why Russia was able to easily hit the energy network last year.
In his opinion, now it will be more difficult for the Russians to achieve their goal since Ukraine now has a more powerful air defense system. In addition, the energy industry has been preparing all year for renewed missile and drone strikes by Russian terrorists.
Skibitskyi believes that this year's mass strikes may resume after the beginning of the autumn-winter period when electricity consumption will reach its peak. "Russians are waiting for the temperature to drop below zero," Skibitsky says.
The head of Ukrenergo, Volodymyr Kudrytskyi, said that during this winter there may be problems related to mass shelling. But the power system will not collapse and will work.