Zaporizhzhia Nuclear Power Plant situation deteriorates - Ministry of Energy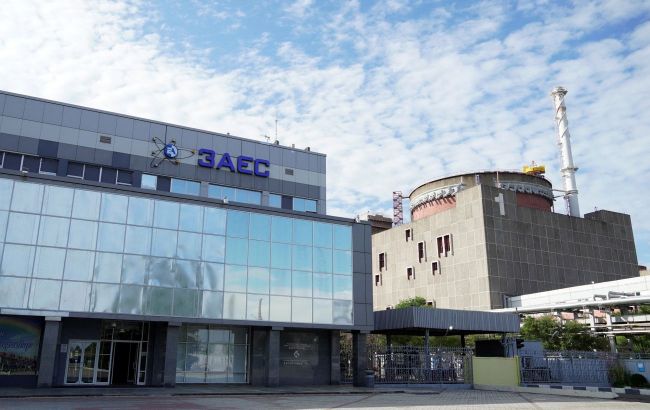 The situation at the Zaporizhzhia Nuclear Power Plant worsens (photo: Getty Images)
The situation at the Zaporizhzhia Nuclear Power Plant has been deteriorating recently, according to Ukraine's Minister of Energy, Herman Galushchenko.
Galushchenko reminded that the Zaporizhzhia NPP (Nuclear Power Plant) has not been operational for over a year. He also explained that Ukraine supplies electricity to the plant to ensure the functioning of safety systems.
"But this is an atomic generation facility. And there, it is necessary to carry out maintenance work to maintain the equipment. These works are not being conducted. The situation is referred to as equipment degradation," the minister emphasized.
Issues with the power supply of the plant
The IAEA pointed out that since the beginning of the war in early 2022, the Zaporizhzhia NPP has been facing significant problems with electricity supply from outside the site, which increases the nuclear safety risks that the plant is dealing with.
"Multiple power line outages highlight the precarious nuclear safety situation at the station," said Rafael Grossi, Director General of the IAEA.
The situation at the Zaporizhzhia NPP
The Zaporizhzhia NPP has been under Russian occupation since the beginning of Russia's large-scale invasion of Ukraine. The Russian forces not only violate the operation regime of the plant but also use its facilities to store equipment and manpower. Throughout the period of occupation, the station has been disconnected from Ukraine's power grid on several occasions.
Previously, it was reported that the Zaporizhzhia NPP lost its power supply during the night of Thursday, August 10. The station had to be switched to the only available backup line.
In early July, the Zaporizhzhia NPP managed to connect to the only available backup power line for the first time in four months. However, the situation at the plant became more complicated after the explosion at the Kakhovka Hydroelectric Station, which provided the plant with cooling water.