Zaporizhzhia NPP lost power: main threat reported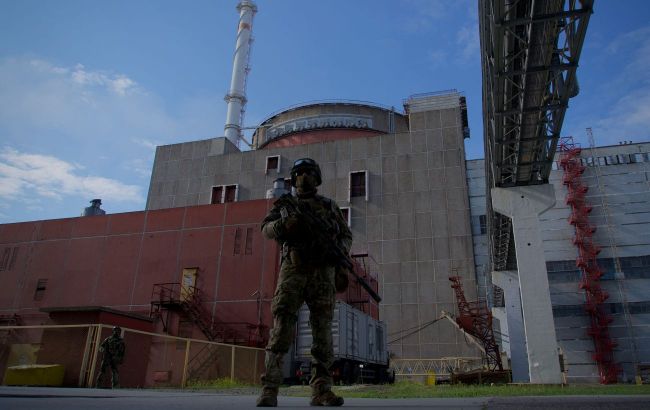 Zaporizhzhia NPP (Getty Images)
Zaporizhzhia NPP lost power on the night of August 10. The plant had to be switched to the only available backup line, National Nuclear Energy Generating Company Energoatom reports.
"Temporarily occupied Zaporizhzhia Nuclear Power Plant lost power from its main external power transmission line carrying a voltage of 750 kV during the night of August 10. Subsequently, the Zaporizhia NPP had to switch to the only available backup line of 330 kV, the disconnection of which threatens a loss of external power (blackout)," the statement reads.
The threat at hand
As noted by Energoatom, in such a scenario, the main threat to nuclear and radiation safety is the presence of Unit 4 of the Zaporizhzhia NPP in a "hot shutdown" state, which the occupiers are operating in violation of the conditions of the license for operation of the reactor units issued by the Ukrainian regulator (State Nuclear Regulatory Inspectorate).
According to Taras Tkach, Acting Executive Director of the State Enterprise National Nuclear Energy Generating Company Energoatom, in the event of a complete loss of external power, the main circulation pumps of the plant will be shut down, and the power unit will transition into a "natural circulation" mode.
"In this case, it is necessary to 'de-cool down ' the power unit in case of the absence of cooling pumps. Such a mode is difficult for the reactor installation, its duration is limited by the design, and it can lead to failure of the main equipment of the power unit," he said.
Situation at Zaporizhzhia NPP
Zaporizhzhia Nuclear Power Plant has been occupied by Russian forces since the beginning of the full-scale invasion of Ukraine. The Russians not only violate the plant's operational regime but also utilize its facilities to store equipment and personnel. Throughout the period of occupation, the plant has been disconnected from the Ukrainian power system several times.
In early July, Zaporizhzhia NPP was connected to the only available backup power line for the first time in four months. However, the situation at the plant became more complicated after the explosion of the Kakhovka hydroelectric power station, which supplied water to the plant's coolers. On August 7, it was reported that there was enough water for ZNPP coolers.