Xi Jinping urged Biden to stop arming Taiwan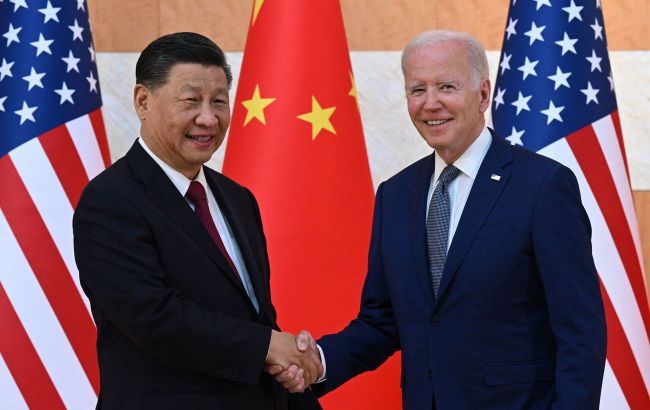 Xi Jinping and Joe Biden (photo: GettyImages)
During a meeting with U.S. President Joe Biden, Chinese leader Xi Jinping called on him to stop arming Taiwan, according to The Guardian.
The Guardian notes that during the conversation, Xi urged to cease providing Taiwan with weapons and to support the reunification of China with the island. Additionally, he expressed hope that Biden would lift unilateral sanctions imposed on China.
Upon leaving the estate where the meeting took place, Biden raised two thumbs up to journalists and stated that the talks with Xi went well.
Meeting of US and China leaders
Biden and Xi Jinping met on U.S. soil for the first time in six years. The last time the Chinese leader visited the United States was during Donald Trump's presidency.
Biden and Xi Jinping are expected to address global issues, including the conflict in the Middle East, Russia's invasion of Ukraine, the relationship between North Korea and Russia, Taiwan, human rights, artificial intelligence, as well as trade and economic relations.
President Biden has previously stated that his goal in the talks is to improve relations with China amid tensions, particularly related to the Taiwan issue.
For more details on expectations from the talks between the leaders of China and the U.S., you can read the article by RBC-Ukraine.