Biden-Xi Jinping meeting: What to expect from the summit in San Francisco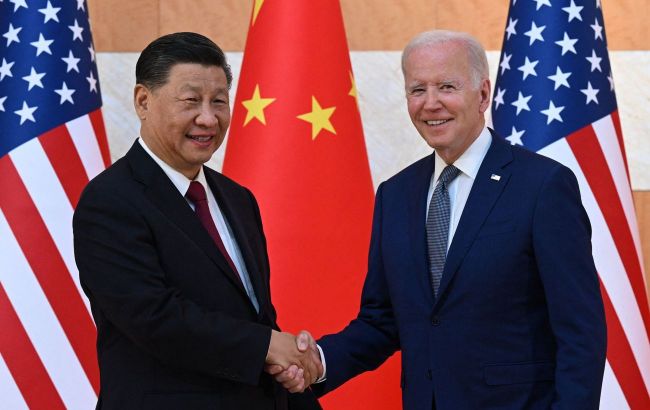 Photo: Xi Jinping and Joe Biden will meet on November 15 (Getty Images)
The meeting between the President of the United States, Joe Biden, and the Chinese leader, Xi Jinping, will take place today, November 15, on the sidelines of the Asia-Pacific Economic Cooperation (APEC) summit in San Francisco. The main expectations, Ukraine's position in the negotiations, and the unfavorable news for Vladimir Putin are discussed in the material by RBC-Ukraine.
In the preparation of the material, publications by BBC, Barron's (a newspaper published by Dow Jones & Company), Chinese CGTN, and exclusive comments from the analyst of the Ukrainian Prism Center, Oleksandr Kraiev, were used.
Today's summit will only be the second face-to-face meeting with Xi Jinping during Biden's presidency. The leaders will discuss economic, trade, and geopolitical issues, ranging from Taiwan to the conflict between Israel and Hamas and Russia's actions against Ukraine.
The meeting in San Francisco takes place against the backdrop of a trend toward stabilizing relations. Last year, after the visit of then-Speaker of the House Nancy Pelosi to Taiwan, China severed military contacts with the U.S. This year, there was a scandal involving an air balloon in U.S. airspace, with Washington accusing China of espionage, a claim Beijing denied, calling it a civilian weather balloon.
Currently, according to U.S. officials, Biden is determined to restore these channels, but it's uncertain whether China is willing to do the same. "This is not the relationship of five or 10 years ago, we're not talking about a long list of outcomes or deliverables. The goals here really are about managing the competition, preventing the downside of risk - of conflict, and ensuring channels of communication are open," quotes the BBC one of them.
The Biden-Xi meeting is not expected to yield breakthroughs (Photo: facebook.com/WhiteHouse)
The focus is likely to be on the Taiwan issue, as China claims sovereignty over the island where elections will take place in early 2024. Xi may seek additional assurances that the U.S. does not support Taiwan's independence, while Biden is expected to emphasize concerns about military activity near the island.
Discussions will also cover U.S. restrictions on technology exports to China and tension caused by Beijing's territorial claims in the South China Sea and East China Sea. In addition to the main trade and competition differences, Biden may seek to influence Iran to refrain from escalation in response to Israel's actions in the Gaza sector against Hamas terrorists.
However, analysts do not anticipate a breakthrough or a reset in relations. Their expectations are more modest, limited to restoring communication along the military line and halting the flow of fentanyl from Chinese production. Fentanyl is a synthetic drug, 50 times stronger than heroin, and is considered a leading cause of drug overdose deaths in the U.S.
Several media outlets reported that after the meeting, Xi Jinping will have dinner with the leadership of leading American companies. A seat at his table costs $40,000, and the price for an entry ticket starts from $2,000.
What is expected in the USA and on the global markets
The meeting in San Francisco will be the culmination of the Biden administration's efforts to stabilize relations with China. Investors believe that the best outcome would be if both leaders could return to the point of a year ago (before the incident with the balloon). Commitments to restore dialogue are essential as tensions between Washington and Beijing escalate, and conflicts in the Middle East and Ukraine create new challenges.
The absence of open channels for the de-escalation of potential conflicts, especially in the South China Sea, is a concern for analysts.
Clayton Allen, who covers Washington's policy for the consulting company Eurasia Group, believes that the most positive outcome of the meeting would be an indication of the unacceptability of military actions, which is one of the gaps in U.S.-China relations.
Joe Biden is determined to restore open communication channels with China (Photo: Getty Images)
Ahead of the meeting, there were moderately positive signals. In particular, U.S. Treasury Secretary Janet Yellen and Chinese former Premier Li Keqiang agreed to work together on ensuring economic growth and financial stability, addressing climate issues, and resolving debt problems in low-income countries.
However, analysts currently see nothing that could improve market sentiment and help companies navigate the increasingly contentious relations between the U.S. and China.
"Market moving events like tariff hikes or cuts shouldn't be expected at this time, and tariff hikes are just as likely as tariff rate reductions given the lack of efforts to engage the U.S. is seeing from China. That's going to be true in 2025 under either President Biden or President Trump," argues Henrietta Treyz, director of economic research at Veda Partners, a political consultancy.
Without real progress on climate issues, steel supply dumping, human rights, etc., she does not anticipate a significant change in the import tariffs imposed by the Trump administration on Chinese exports totaling $370 billion. Since then, the tariff burden has only increased, but today's meeting may indicate the further direction of the U.S. administration.
According to Owen Tedford, Senior Research Analyst at Beacon Policy Advisors, as the U.S. elections approach, attention should be paid to the prospect of regaining control over TikTok, possible restrictions on LIDAR - a critical technology for autonomous vehicles - and additional limitations on semiconductor technologies.
What is expected in China
At the APEC summit, the Chinese side will focus on its initiatives to establish regional peace and stabilize relations with the United States.
It's worth noting that APEC countries (a total of 21 participants) are home to 2.9 billion people (almost 40% of the world's population), accounting for about half of the trade and over 60% of the world's GDP. Remarkably, the Russian Federation is part of the coalition, but Vladimir Putin will not be present at the summit, possibly due to the International Criminal Court's order for his arrest over war crimes in Ukraine. Although the United States does not recognize its jurisdiction, Biden has indicated that he will do everything to hold Russia accountable for its aggression against Ukraine.
According to the Chinese Ministry of Foreign Affairs, Xi Jinping will present proposals to deepen Asia-Pacific cooperation and stimulate regional and global growth. Perhaps, in his address, he will dedicate his speech to building APEC with a unified future based on mutual trust.
Xi Jinping will share his vision of the world's future at the APEC summit (Photo: Getty Images)
According to Yifei Zhang, a junior researcher at the Institute of American Studies of the Chinese Academy of Social Sciences, Xi will expound on China's vision for a shared future with a new form of economic globalization, a return to the path of peaceful development, and common values regarding the global order.
Regarding the meeting with Biden, Xi may offer something new, but it will likely remain within the framework of previously declared principles: mutual respect, peaceful coexistence, and mutually beneficial cooperation.
The analyst considers that these principles are comprehensive and touch on the major issues between China and the United States since both countries must respect national conditions, manage risks to maintain peaceful coexistence and seek common interests on this basis.
U.S.-China negotiations will continue, even if diplomatic progress is made in San Francisco, as structural contradictions will persist. The turning point could be a change in the U.S. stance on China, according to Zhang.
If the U.S., for example, continues to view China's rise as a challenge and then regards China as a geopolitical competitor, they will miss the opportunities that China's development brings to the U.S. and the world. Healthy Sino-American relations are in the interest of the Pacific region and the world, considering that many places are affected by conflicts, emphasizes the Chinese analyst.
The Ukraine issue in a geopolitical context
In a comment to RBC-Ukraine, the experts mentioned that the Russian-Ukrainian issue would be addressed, but it would not be a top priority. More details can be found in the article "Heading toward convergence: Why Biden-Xi Jinping talks matter and what Ukraine can expect."
Oleksandr Kraiev, an analyst at the Ukrainian Prism Center, is confident that the leaders of the USA and China will discuss Ukraine in one way or another, highlighting several aspects. "First, surprisingly, is nuclear security. We remember that Russia's nuclear provocations, its playing with the theme of nuclear threats, is a red line for China. As soon as the Russians violated it, the Chinese raised questions and said it was unacceptable, and Beijing would respond. In this context, they never directly mentioned Russia, but it was clear that their reaction came immediately after Putin's statements. Against the backdrop of the war in Ukraine, China and the USA should start a conversation about mutual nuclear guarantees to restrain Russia, and so on," he emphasized.
Chinese President Xi Jinping and Joe Biden will discuss Ukraine in a geopolitical context (Photo: Getty Images)
The second aspect concerns the rules of the game in international relations, which have changed after Russia's invasion on February 24, 2022.
"Russia has shown that international law doesn't work, international organizations are not needed, it's unclear what is allowed and what is not, there is no longer a right and wrong in international politics - that's why we've seen an increase in conflicts in Africa, Central, East Asia, and Europe. Russia opened Pandora's box, the system is in a state of chaos, and this chaos is escalating," highlighted the analyst.
He mentioned that such chaos is undesirable for both the United States and China.
"Yes, they are adversaries, but that doesn't mean they are 'okay' with constantly being in such chaos, in which it's 'okay' for the Russians. So in this context, the issue of Ukraine will also be discussed. We have become a marker of how the system should work. Accordingly, they will discuss how 'okay' it is to help warring parties, and how normal it will be to continue trading with Russia. The United States will be against it, but China will set its price. Ukraine will definitely be among the topics, I would say, in a geopolitical sense," added Kraiev.
Bad news for Putin
Last week, RBC-Ukraine reported that China has its perception of the Russian-Ukrainian war. In its eyes, Ukraine is an unconditional ally of the United States. Additionally, it justifies Russian aggression by claiming that Washington is allegedly expanding NATO to the east. Biden will warn against direct military aid to Russia and insist that Xi press Putin to stop the war. However, significant breakthroughs are not expected, and there is no anticipation of a change in Chinese rhetoric.
Obviously, the meeting of the leaders of the USA and China is not pleasing to Moscow. Not because geopolitical competitors are getting closer, as they remain in a "frienemy" state, but because Xi Jinping is ready to talk to Biden behind Vladimir Putin's back.
Xi Jinping is ready to discuss the rules of the game without Russia, and this is bad news for Vladimir Putin (Photo: Getty Images)
"China is ready to negotiate with the USA and not support Russia. Essentially, it is ready to trade Russian interests. Russians hoped for Chinese support since March 2022; there were requests for ballistic missiles, operational-tactical level drones, and dual-use goods, but the Russians did not receive anything of this. Yes, the Russians received shells, uniforms, and some Chinese resources through North Korea, but this is far from the level of support that Moscow expected. Russia is no longer considered a strong state, it is not included in the club of the great and powerful. This is exactly what the Russian Federation dreamed of, and one of the reasons why it unleashed the war with Ukraine," explained Oleksandr Kraiev.
In his opinion, the bad news for Putin is that the USA and China are negotiating new rules and deciding Russia's fate without his participation. Can they agree on them in San Francisco? It's unlikely, as it is a complex and lengthy process.
"But the fact that this process will start, that they will be able to agree on the basic frameworks, what is allowed and what is not, define the primary points, let's say, of coexistence - that's for sure. And the main thing is that the process should continue. What personally surprised me is that the Chinese showed the most interest in the meeting. So, the Americans are preparing and advertising it, but China mainly talks about it. I think that contacts will not end at one meeting, and this is a very good signal for the whole world," added the analyst.