Xi Jinping assures Biden not invade Taiwan in coming years - Media reports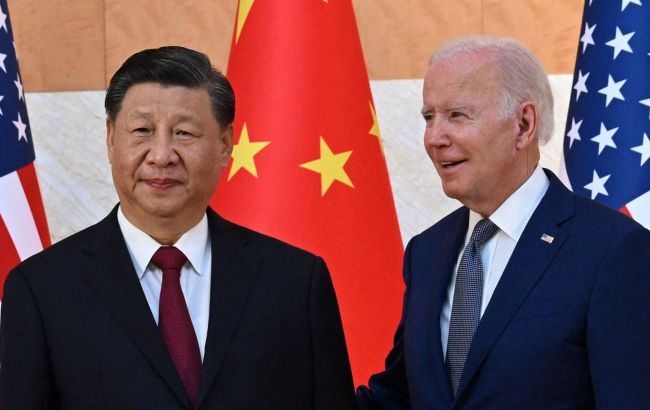 Xi Jinping promises Biden not to attack Taiwan in coming years (Photo: Getty Images)
Chinese leader Xi Jinping assured U.S. President Joe Biden that China will not invade Taiwan in the coming years, according to The Independent.
The agency notes that Xi Jinping stated during talks with Biden that China does not have military plans for Taiwan in the near future.
According to the American interlocutor, Xi Jinping hoped to "peacefully reunify" China with Taiwan. At the same time, the Chinese leader outlined conditions under which force might be used. He emphasized that the island's fate is the biggest threat to U.S.-China relations.
Biden, in turn, stated that the U.S. supports peace and stability in the region. In his opinion, this can be achieved by maintaining the status quo and compelling China to respect Taiwan's choices.
Conflict between the U.S. and China
One of the main reasons for the conflict between China and the U.S. is Taiwan. Beijing views the island as a separatist province that will eventually come back under its control. However, Taiwan considers itself an independent country with a separate economy and democratically elected leaders.
The U.S. assists in Taiwan, escalating the conflict between Washington and Beijing.
Biden and Xi Jinping meeting
The President of the United States and the leader of China met within the framework of the Asia-Pacific Economic Cooperation (APEC) summit held in San Francisco. The leaders held the meeting at the historic Filoli estate, which lasted about four hours.
After the talks, Biden stated that he still considers Xi Jinping a dictator, which angered China.
More details on the outcome of Biden and Xi Jinping's negotiations - in the material by RBC-Ukraine.