North Korea preparing third attempt to launch intelligence satellite with Russia's aid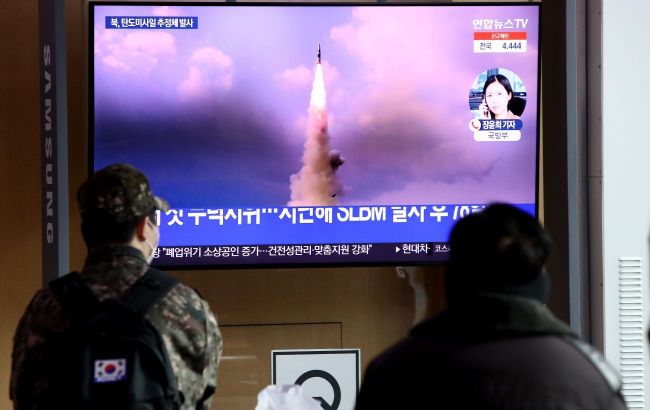 North Korea is preparing for a third attempt to launch a spy satellite (Photo: Getty Images)
The Joint Chiefs of Staff warned that the DPRK may soon make a third attempt to launch a spy satellite in November, reports Yonhap.
North Korea has declared November 18 "Missile Industry Day" to mark the successful test launch of the Hwasong-17 intercontinental ballistic missile last year.
JCS spokesperson Lee Sung-jun said the South Korean military is monitoring the DPRK to detect signs of various provocations on the eve of the first anniversary of the ICBM launch.
"Intelligence authorities of South Korea and the United States have been closely coordinating to track and monitor the possibilities of North Korea's staging various provocations, including the third launch of what it calls a space launch satellite," JCS spokesperson Lee Sung-Joon said.
Previously, North Korea unsuccessfully attempted to launch a spy satellite twice, once in May and again in August. They pledged to make a third attempt in October but missed their deadline.
The South Korean Defense Minister, Shin Won-sik, stated last week that North Korea may have postponed their third attempt to resolve technological issues with the help of Russia.
North Korea transferred weapons to Russia
North Korea delivered over 1 million artillery shells to Russia in August of this year.
The DPRK made approximately 10 shipments of weapons to Russia, enough for roughly two months of shelling.
After Kim Jong-un's recent visit to Russia, the White House announced that the regime provided 1,000 containers of military equipment and ammunition to the occupiers.
It is worth noting that Andrii Yusov, a representative of the Defense Intelligence of Ukraine (DIU), explained why the DPRK cannot continuously provide Russia with supplies for the war against our country.