'Winter will be hard': Zelenskyy expects repeated Russian attacks, but not so large-scale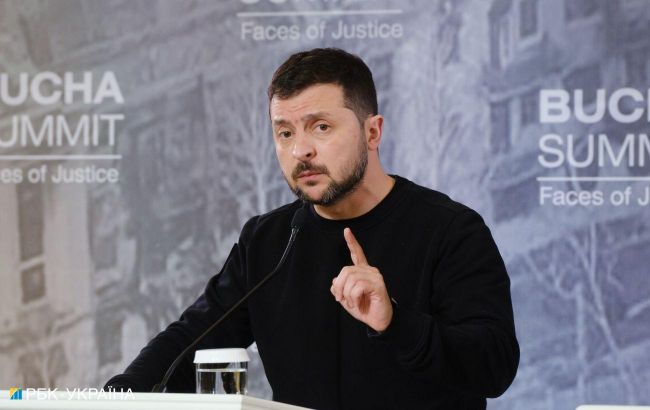 Ukrainian President Volodymyr Zelenskyy (Photo: RBC-Ukraine, Vitalii Nosach)
President of Ukraine Volodymyr Zelenskyy said in an interview with foreign media that Russia is preparing for an attack to shell Ukraine during the winter period. However, the attacks are likely not as extensive as last year, according to Lemonde.
The head of the state emphasized that Russian forces are accumulating missiles, preparing for massive strikes on Ukraine's energy infrastructure.
"I think they are accumulating [missiles], but they don't have much more than before. Otherwise, they would have started bombing already," Zelenskyy said.
The president believes that Ukraine is better prepared for possible Russian attacks than last year. Back then, the occupiers attempted to leave Ukrainians without electricity and heating. But this year, in Zelenskyy's opinion, the attacks will not be as extensive.
"I believe that we are better prepared for winter than before. But I don't think Russia will use less weaponry. Winter will be hard... In terms of air defense, we are in a better position than last winter," added the president.
Ukraine is preparing for attacks
It is worth noting that Ukrainians are warned of possible new mass shelling by occupiers ahead of autumn and winter. The goal of the Russians may be Ukraine's energy sector. Analysts and experts believe that this winter, the occupiers will be unable to leave Ukrainians without electricity.
Ukrainian engineers underwent training in Britain ahead of winter. The program aims to protect the energy sector in case of possible Russian attacks.
At the same time, the Main Intelligence Directorate confirms that Russia is accumulating missiles for repeated mass strikes. However, according to intelligence, the scale of shelling will be smaller.
The Financial Times learned how Ukraine prepares for attacks on its energy infrastructure. To achieve this, they not only strengthened air defenses but also ensured protection on the ground.