Will Ukraine receive ATACMS after Zelenskнy's trip to the U.S.: Expert opinion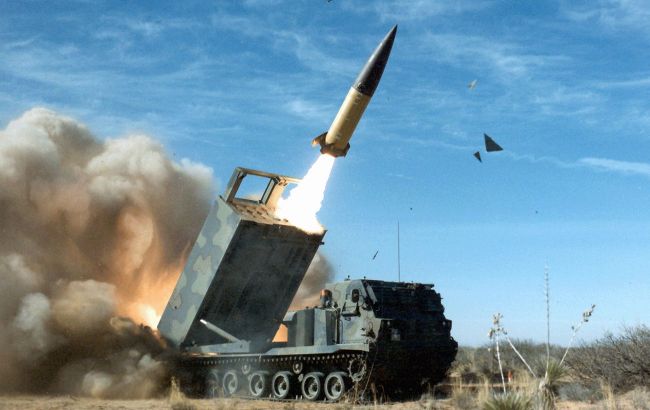 Ukraine has been asking the U.S. for ATACMS missiles for a year (army.mill)
According to Ukrainian political analyst Volodymyr Fesenko, there are two possible versions of the decision on providing ATACMS long-range missiles to Ukraine.
"There are two versions. The first is that they are simply delaying it until the visit to announce it during Biden's meeting with Zelenskyy. This is the most likely version. Or Biden is still wavering, and the decision will be made after the meeting," Fesenko said.
However, the expert emphasizes that the scenario of Zelenskyy returning with a positive decision regarding ATACMS missiles is not 100% guaranteed.
"Most likely (Zelensky will return with a decision on ATACMS), but not 100%. I wouldn't rush to make final conclusions to avoid jinxing it. So, we'll be cautious in our forecasts and assessments," added Fesenko.
Zelenskyy in the USA
Ukrainian President Volodymyr Zelenskyy has arrived in the United States on a working visit and is currently in New York. He is expected to address the United Nations General Assembly this evening, September 19.
Zelenskyy will also participate in the Sustainable Development Goals Summit and address the United Nations Security Council.
In addition, in Washington, the head of the Ukrainian state will hold talks with U.S. President Joe Biden, as well as with the leaders of the House and Senate, among others.
ATACMS for Ukraine
Ukraine has been calling on the United States to provide long-range ATACMS missiles to Ukrainian forces since last fall.
Recently, there have been increasing reports in the media suggesting that the issue of providing ATACMS missiles to Ukraine has seen some progress, and on September 16, Republican senators urged Biden to immediately transfer long-range missiles to Ukraine.
However, the White House remains cautious in its statements. They say that discussions are still ongoing regarding whether to send long-range missiles to Ukraine. Therefore, a decision has not been made yet.