White House urges Republicans not to politicize aid allocation to Ukraine and Israel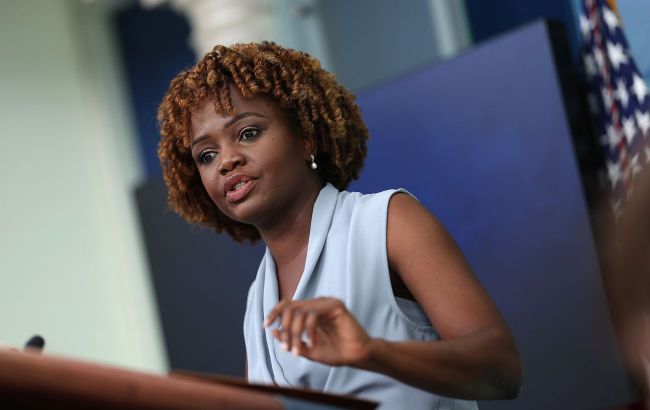 White House Press Secretary Karine Jean-Pierre (photo: Getty Images)
The White House has called on House Republicans not to politicize national security interests after they introduced a separate bill, with the assistance of Israel, using appropriations from the U.S. Internal Revenue Service, according to White House Press Secretary Karine Jean-Pierre.
"Politicizing our national security interests is a recipe for failure. Demanding compensation to cover vital U.S. national security needs, such as supporting Israel and protecting Ukraine, does not align with normal bipartisan processes and may have devastating consequences for our security," stated the White House spokesperson.
She also reiterated that "there is strong bipartisan agreement that providing assistance to Ukraine is in our direct national security interests."
According to Jean-Pierre, the proposed Republican cuts to IRS funding would help large corporations avoid paying taxes honestly, thus increasing the budget deficit.
"Playing political games that jeopardize the funding sources for Israel's self-defense now and in the future would set an unacceptable precedent that calls into question our commitment to our closest allies," emphasized the press secretary.
What proceeded this
The new spokesperson for the U.S. House of Representatives previously suggested not bundling the new aid for Ukraine and Israel into a single package. He wants the House of Representatives to vote on these initiatives separately.
Furthermore, President Joe Biden had previously requested $106 billion from the U.S. Congress for assistance to both Ukraine and Israel, which includes $61 billion for Ukraine and $14.3 billion for Israel.