White House on Ukrainian counteroffensive: Ukraine has a substantial combat power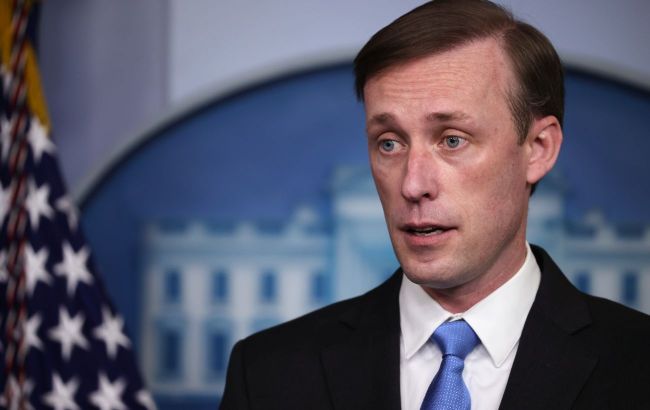 Jake Sullivan, Assistant to the President for National Security Affairs (Photo: Getty Images)
In the context of counteroffensive actions, Ukrainian military forces are faced with the challenge of overcoming extensive minefields and the enemy's layered defense. The Ukrainian Armed Forces intend to carefully select the moment to deploy a "substantial combat power" to have a maximum impact on the battlefield, said Jake Sullivan, Assistant to the U.S. President for National Security Affairs, during the Aspen Security Forum.
Sullivan pointed out that the Ukrainian defense forces have not yet employed this substantial combat power on the frontlines.
In his commentary on the Ukrainian counteroffensive, Sullivan pointed out that Ukrainian defenders will have to navigate through "layered defenses, minefields, and other obstacles."
He emphasized the importance of Ukrainian military forces seeking the right moment to unleash their special combat strength when "it will have the maximum impact on the battlefield."
The White House representative added that the United States is "in close consultation" with Ukraine regarding this matter, but "it is a decision they (Ukrainian Armed Forces - Ed.) will make. And it is at that moment when they make that commitment we will really see what the likely results of this counteroffensive will be."
Furthermore, the U.S. government official stated that during the various stages of Russia's full-scale war against Ukraine, the U.S. has adjusted its approach to providing military aid to Ukraine. Initially, the focus was on providing anti-tank and anti-aircraft defense systems, while during the "second stage of the war," artillery support became relevant.
For a successful counteroffensive, mobility is crucial, and this includes infantry fighting vehicles, tanks, demining equipment, and military machinery for breakthroughs, according to Sullivan.
Ukraine's counteroffensive
The Ukrainian Armed Forces are actively conducting offensive operations in the Bakhmut, Melitopol, and Berdiansk directions. In the past week, they have liberated an additional 9 square kilometers in the east and 28.4 square kilometers in the south.
It has been noted in the U.S. National Security Council that Russian occupiers have established several lines of defense in the occupied Ukrainian territory over several months, which has slowed down the advancement of Ukrainian forces.
Overall, the Ukrainian Ministry of Defense stated that the counteroffensive is progressing according to plan in terms of effectiveness.