White House on accusations against russia over unrest in Dagestan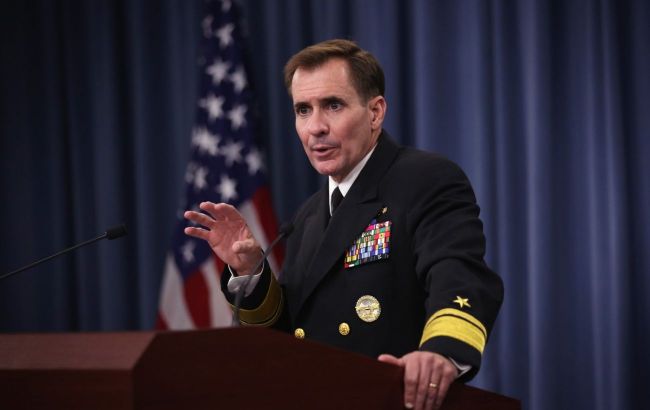 White House National Security Council Coordinator John Kirby (photo: Getty Images)
White House National Security Council Coordinator John Kirby referred to Russia's accusations against others for the unrest in Dagestan as classic Kremlin rhetoric, according to his breefing.
"It's classic Russian rhetoric when something goes like bad in your country, just blame somebody else, blame it on outside influence," Kirby stated.
He added that no Western country had any involvement in these events. The White House representative noted that Russia's accusations are simply hatred, fanaticism, and intimidation.
Unrest in Dagestan
On the evening of October 29, an enraged mob in Dagestan stormed the airport in Makhachkala. They were searching for Jews who were supposedly arriving on a flight from Israel. Later, it was revealed that over 20 people were injured as a result of the rampage.
Ukrainian President Volodymyr Zelenskyy stated that the events in Makhachkala are part of a widespread culture of hatred towards other nations in Russia.
A representative of the Russian Ministry of Foreign Affairs, Maria Zakharova, claimed that the riots were allegedly the result of a planned and externally orchestrated provocation, with the Kyiv regime playing a key role.
The U.S. State Department dismissed such Russian accusations against Ukraine as absurd.