White House confirms Zelenskyy-Biden meeting, announces date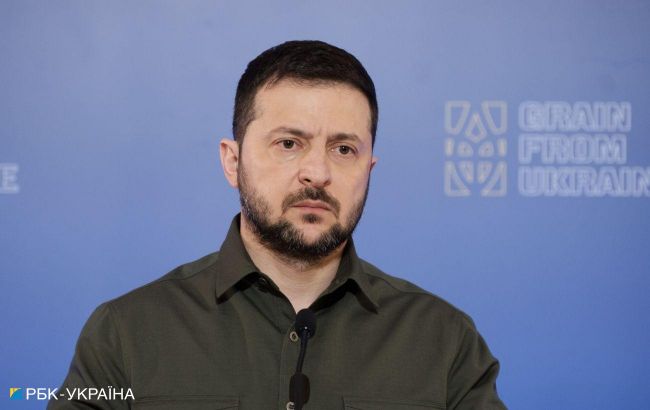 President of Ukraine Volodymyr Zelenskyy (Photo: Vitalii Nosach- RBC-Ukraine)
Ukrainian President Volodymyr Zelenskyy will meet with US President Joe Biden on Thursday, September 21st, according to a statement by Jake Sullivan, National Security Advisor to the President of the United States.
"President Biden will then return to Washington to host President Zelenskyy of Ukraine here, at the White House, on Thursday, " Sullivan said.
The US President's advisor also states that Biden's speech at the UN General Assembly next week will largely focus on Ukraine.
Information from the Ukrainian side
The Head of the Office of the President, Andriy Yermak, announces that in his conversation with President Biden's National Security Advisor, Jake Sullivan, they discussed President Zelenskyy's upcoming visit to the United States.
"He also informed Jake Sullivan about the current situation on the battlefield and the successes of the defense forces in the de-occupation of Ukrainian territories. We talked about Ukraine's defense needs and opportunities to strengthen the Ukrainian army," Yermak wrote.
The Head of the Presidential Office expresses gratitude for the latest package of military aid to Ukraine from the United States, as well as to President Joe Biden, Congress, and the entire American people for their assistance and support to Ukraine in its struggle for independence, sovereignty, and territorial integrity.
Zelenskyy-Biden meeting
Recently, it was reported that Ukrainian President Volodymyr Zelenskyy wanted to discuss the transfer of long-range ATACMS missiles to Ukraine with US President Joe Biden as early as this fall.
Prior to this, US Secretary of State Antony Blinken hinted at an imminent meeting between Ukrainian President Volodymyr Zelenskyy and US President Joe Biden.
Yesterday, NBC News reported that Ukrainian President Volodymyr Zelenskyy would meet with US President Joe Biden next week.