Zelenskyy on ATACMS and why 'there will be no happy ending to the war'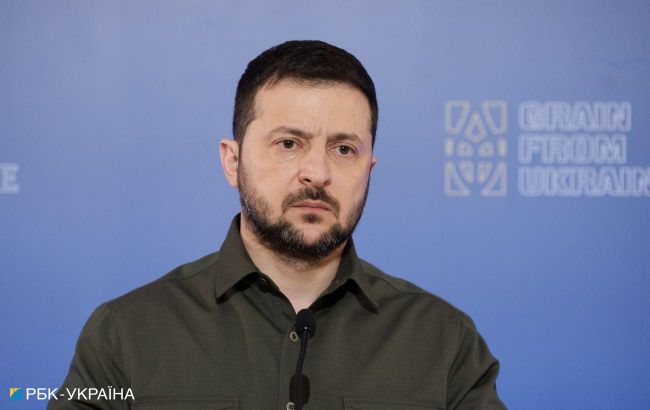 President of Ukraine Volodymyr Zelenskyy (Vitalii Nosach, RBC-Ukraine)
Ukrainian President Volodymyr Zelenskyy is seeking to discuss the transfer of long-range ATACMS missiles to Ukraine with U.S. President Joe Biden as early as this autumn, according to an interview with the Ukrainian president for CNN.
Zelenskyy expressed his hope for a conversation with President Biden regarding the transfer of ATACMS missiles to Ukraine, emphasizing the importance of Biden's opinion and support.
"I believe he can turn the page of this war. He has done it once with HIMARS," he said.
The president added that this would not be the first discussion with Biden concerning ATACMS.
"We are moving forward. I hope we will receive them in the autumn," Zelenskyy said.
He also highlighted the crucial need for Ukraine to maintain momentum in its counteroffensive and stressed the importance of ATACMS for this purpose. To that end, there is a push to swiftly transition Air Force pilots to Western fighter aircraft.
"We all want to achieve success and a happy ending. But this is not a movie that lasts an hour and a half. This is a counteroffensive. This is not a movie with a happy ending. We have lost many people. There will be no happy ending. We need to acknowledge this. Victory is the only thing that can bring de-occupation and prevent Russia from attacking other countries, such as the Baltic states, Poland, and returning us all to the Soviet Union," Zelenskyy added.
ATACMS for Ukraine
Ukraine has been requesting the transfer of long-range ATACMS missiles capable of hitting targets up to 300 km away from the United States since 2022. Ukrainian military forces can utilize these missiles with the HIMARS multiple rocket launchers, previously received from the United States.
Recently, Ukrainian Foreign Minister Dmytro Kuleba discussed the possible supply of ATACMS missiles to Ukraine with U.S. Secretary of State Antony Blinken and noted that "this option remains open."
Yesterday, the Financial Times reported that Biden is close to making a decision to transfer long-range missiles to Ukraine.