What will determine the way of Crimea de-occupation - Zelenskyy reveals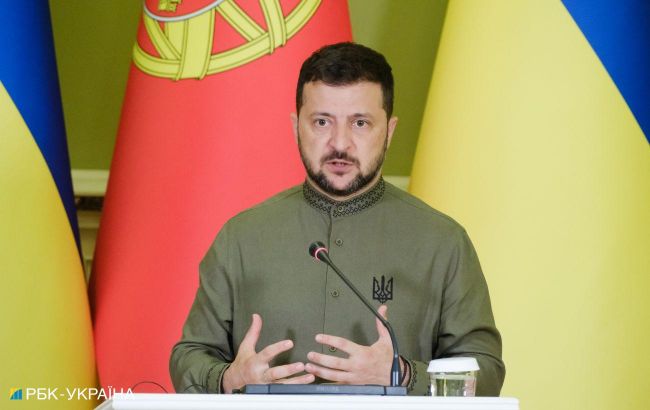 Volodymyr Zelenskyy, President of Ukraine (Vitalii Nosach, RBC-Ukraine)
The question of de-occupying Crimea can be resolved through either military or diplomatic means, depending on the behavior of the adversary, according to the President of Ukraine, Volodymyr Zelenskyy, during the opening of a business forum at the Ambrosetti European House in Italy, as reported by In Terris.
As the President said, there can be no lasting peace in Ukraine and the European space without the full de-occupation of Crimea, Donbas and other territories. Like other civilized countries, Kyiv will never accept the Russian occupation.
"This can be resolved through diplomatic or military means (Crimea liberation)," explained the President. "Russian forces must leave the peninsula without further pressure; this will save lives."
Liberating Crimea
Previously, the head of the Main Intelligence Directorate of Ukraine, Kyrylo Budanov, said that Ukraine will definitely liberate Crimea from Russian occupiers, but it will require a ground operation.
In particular, Secretary of the National Security and Defense Council, Oleksii Danilov, has advocated for a military approach to de-occupation.
"Only by driving russians out of Crimea, pushing them into the Azov Sea, will we understand that our country will have certain security guarantees for a certain period," explained the Secretary of the National Security and Defense Council.
At the end of July, Budanov asserted that the Ukrainian Armed Forces are soon to enter Crimea, indicating that the liberation of the peninsula may not be far off.