Ukraine will liberate Crimea more likely by military means, National Security of Ukraine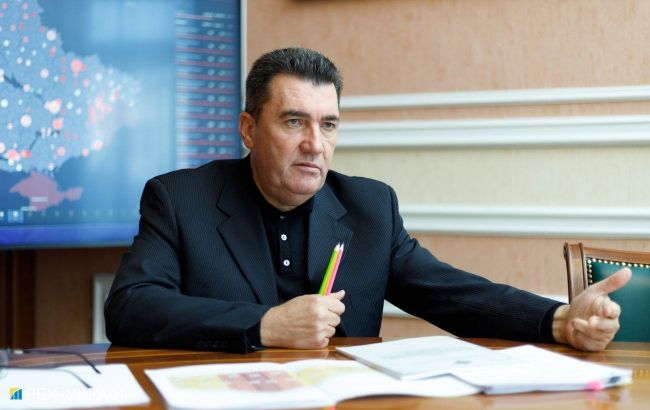 The secretary of the National Security and Defense Council of Ukraine, Oleksiy Danilov (Photo: RBC-Ukraine, Vitalii Nosach)
Ukraine is most likely to liberate Crimea through military means. Only the de-occupation of the peninsula will provide our country with certain security guarantees, referring to the statement by the Secretary of the National Security and Defense Council of Ukraine (NSDC) Oleksiy Danilov on the eve of the International Crimean Platform summit.
He emphasized that Crimea is part of Ukraine's territory that we need to liberate.
"Moreover, we will liberate it. Most likely, this will happen through military means if the aggressor country doesn't realize by then that it needs to leave our territory. We have no other option," stated the NSDC Secretary.
Danilov added that any other actions concerning Crimea would signify the preservation of the situation and the passing of the war to our descendants. He noted that as long as Russia controls Crimea, it will never submit, settle down, or live peacefully.
"Only by expelling it from the Crimean territory, pushing it into the Azov Sea, will we understand that our country will have certain security guarantees for a certain period," he said.
He underscored that there is no other option except the de-occupation of Crimea.
"Will it be difficult? Yes, it won't be easy. Will they try to persuade us secretly? Most likely, messages will be sent," the NSDC Secretary said.
According to him, Ukraine receives numerous messages suggesting that the country shouldn't liberate Crimea, but they are all anonymous.
"But as soon as one person, a NATO clerk, revealed his face, he immediately received a response from the global community. So, we must do our part, liberate territories, and return to the Black and Azov Seas. If we don't have our military fleet in Crimea, we will constantly be in a very challenging security situation," Danilov added.
De-occupation of Crimea
Official representatives of Ukraine have repeatedly stated that the end of the war with Russia is possible only through the complete de-occupation of territories, including Crimea.
President Volodymyr Zelenskyy noted that Ukraine cannot be imagined without Crimea.
The Chief of the Defense Intelligence of Ukraine, Kyrylo Budanov, stated that the Armed Forces of Ukraine will soon enter Crimea. The liberation of the peninsula is not far off.
Furthermore, Budanov announced new actions in Crimea today.