'You'll see it in a few days': Ukraine's intelligence chief announces new actions to unfold in Crimea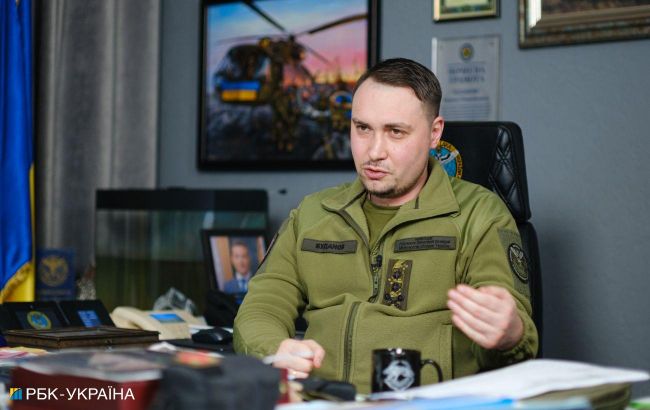 Budanov announces new eplosions to be expected in Crimea (Vitalii Nosach, RBC-Ukraine)
The Chief of the Main Intelligence Directorate of Ukrainian Ministry of Defense, Kyrylo Budanov, has announced that Ukrainian forces will persist in their efforts to eliminate Russian occupiers in Crimea, with new actions set to unfold in the coming days, citing ITV.
Addressing the liberation of Crimea from Russian occupiers, Budanov emphasized the presence of numerous individuals on the peninsula eagerly awaiting this outcome.
"We need to instill confidence in them that their hopes are not in vain. This is why we need to carry out initiatives like the Crimean Platform and, let's say, actions involving resistance movements in temporarily occupied territories. Our goal is to simply eliminate the occupiers from our Crimea. As you can see, this is what we are doing, and you will witness more of it in the coming days," he said while in Irpin on the eve of the third summit of the Crimean Platform.
Situation in Crimea
There have been almost daily reports of explosions occurring at military installations in the occupied Crimea recently. Missiles have destroyed the Chonhar bridge, which has been replaced by a pontoon crossing. A partisan movement has been very active in Crimea, monitoring the military equipment of the occupiers. Additionally, Ukrainian forces have blown up the Crimean Bridge twice.
As noted by the spokesperson for the Southern Defense Forces of Ukraine, Natalia Humeniuk, logistics for the Russians in temporarily occupied Crimea have become increasingly challenging, effectively turning it into an isolated island.