'Crimea is turning into island' - Ukrainian Defense Forces explained what threatens Russians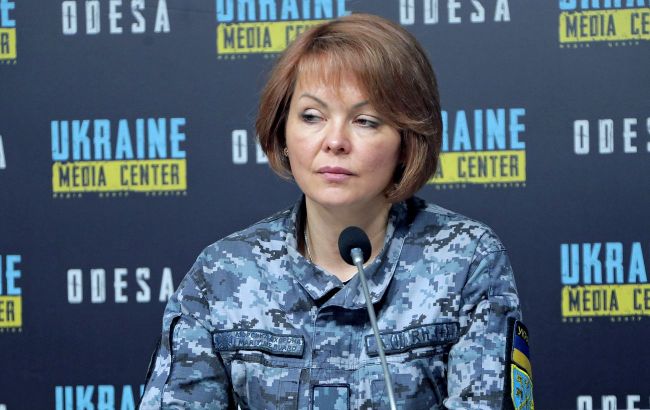 Natalia Humeniuk, the Head of the United Coordinating Press Center of Security and Defense Forces of the South of Ukraine (Photo: Getty Images)
Logistics for the Russians are becoming more complicated in the temporarily occupied Crimea. They are utilizing civilian routes that are still functioning despite the strikes by the Ukrainian Armed Forces, according to Natalia Humeniuk, the head of the United Coordinating Press Center of Security and Defense Forces of the South of Ukraine.
She emphasized that the issue of complicated logistics for the enemy pertains to their connections with the mainland of Ukraine.
"The point is that the peninsula is increasingly becoming an island in a logistical sense, as logistics are becoming more complicated and slower. However, there are still routes that can be used for this purpose. However, these routes are overloaded because the same directions are used for military and civilian purposes," stated the spokesperson.
Humeniuk added that the occupiers attempted to repair bridges, including the Crimean Bridge. They are even establishing repair bases for this purpose. However, it's challenging for them to find personnel willing to work in hazardous conditions. Thus, they are seeking "volunteers."
"And if they are targeted there, it is within the reach of the weapons of the Defense Forces. And that means that even pontoon crossings, as alternatives, are not entirely safe there," highlighted Humeniuk.
Explosions on the Crimean Bridge
Recall that on August 12, in Kerch, two explosions occurred within a day, and the Crimean Bridge was enveloped in dense smoke. The occupiers claimed a supposed attack and asserted that the smoke was a special screen for camouflage.
The Russian Ministry of Defense blamed Ukraine and alleged that an attempt had been made to attack the Crimean Bridge with an С-200 missile.