Not only strikes: Ukrainian Defense Intelligence Chief predicts ground operation in Crimea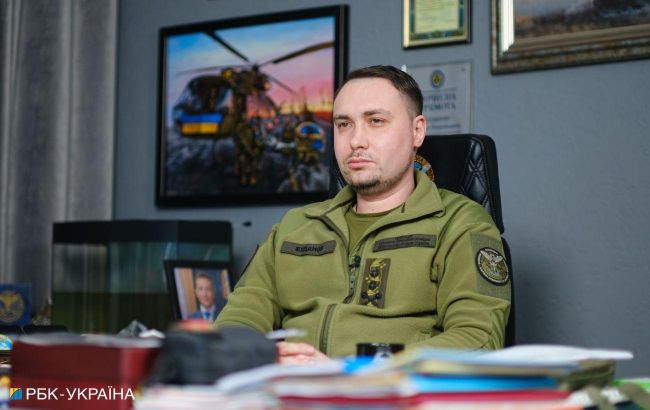 Kyrylo Budanov, Chief of the Defense Intelligence of Ukraine (Photo: RBC-Ukraine, Vitalii Nosach)
Ukraine will definitely liberate Crimea from Russian occupiers. Ground operations will be necessary for the de-occupation of the peninsula, says Chief of the Defense Intelligence of Ukraine, Kyrylo Budanov, during a telethon.
He noted that the importance of today's special operation involving the landing of intelligence teams in Crimea was to make people believe in our victory not only on mainland Ukraine but also in Crimea.
"So that they remember and believe that victory is not far away, and their liberation is not far away, that nobody has forgotten about them. And when certain strikes are conducted on Crimea, this will not be the end of it. There will be a ground operation, there will be a return home. Soon everyone will see the return home," said the head of the GUR.
Budanov also emphasized that the war will continue until Ukraine achieves complete victory and gains control over all our territory as of 1991. He stressed that there is no other way besides reclaiming our territories.
"What form it will take - that's absolutely not for me to decide. The only thing I can say is that without the use of force, nothing can be achieved here," he added.
GUR landing in Crimea
Today, the media reported that Ukrainian intelligence conducted a landing operation in Crimea. Around 5:00 AM, explosions were heard near the settlement of Mayak on the Tarkhankut Peninsula. A battle took place there as part of the GUR's special operation involving naval assets and aviation.
Representatives of the GUR stated in a comment to RBC-Ukraine that today's sortie was a raid. It demonstrated that the peninsula is within reach for conducting operations by our forces.
Furthermore, during the special operation, Ukrainian intelligence personnel raised the Ukrainian flag in Crimea.