Soldiers of Defense Intelligence of Ukraine land in Crimea as part of special operation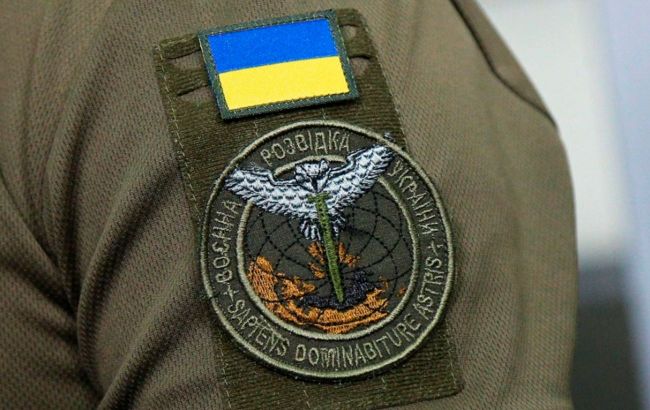 The Defence Intelligence of Ukraine carries out a special operation in Crimea (armyinform.com)
A fighting took place in the temporarily occupied Crimea this morning, August 24. Ukrainian intelligence units carried out a landing operation as part of a special operation, reported a representative of the Main Intelligence Directorate of the Ministry of Defense, Andrii Yusov, in an interview with Suspilne.
"As part of the special operation, personnel were landed on the territory of the peninsula. The Main Intelligence Directorate, in cooperation with the Navy, conducted a special operation," said Yusov.
He also noted that there were no casualties among their personnel, and the operation is ongoing.
"We are not disclosing all the details. There have been casualties among the enemy's personnel as well as their equipment and assets. Information about the number of casualties is being clarified," he added.
The media previously reported a battle with aviation in Crimea
Local Telegram channels reported explosions near the settlement of Mayak on Cape Tarkhankut at 5 AM.


As reported by "Crimean Realities", the fighting in this area involved naval vessels and aircraft, but no further details were provided.
The town of Mayak is home to the base of the 3rd Radio Technical Regiment within the Radio Technical Troops of the Russian Aerospace Forces. Additionally, on the Tarkhankut Peninsula, there is a radar node - the "Nebо-M" Radar Complex and the "Kasta-2E2" Radar Complex. Air defense positions have been prepared along the perimeter.
Furthermore, Russian sources also reported explosions in Crimea. They alleged that "unknown individuals on boats opened fire on a camping site with people." Russian propagandists accused the so-called "Ukrainian sabotage group" of the incident.
Propagandists claimed that there were sounds of gunfire (similar to RPG fire) heard around 3:50 AM at the "Olenivka Village" camping site near the village of Olenivka (not far from Mayak).
"When people woke up and came out of their cabins and tents to the beach, they saw two rubber boats near the shore. There were 10 unknown individuals in them. One of them fired at the camping site. However, he only hit only once, after which the group disappeared," Russians reported.
Later, the Russian Telegram channel "Shot" claimed the alleged destruction of the "saboteurs" near Cape Tarkhankut.
This is the same cape where occupiers' S-400 systems were destroyed yesterday, August 24.
As reported by the Main Intelligence Directorate of the Ministry of Defense, an explosion occured yesterday near the village of Olenivka on Cape Tarkhankut in temporarily occupied Crimea, having destroyed the Russian anti-aircraft missile system of large and medium range, the S-400 "Triumph."
As a result of the explosion, the installation itself, its missiles, and personnel were completely destroyed.