What problems will the Russians face during a new wave of mobilization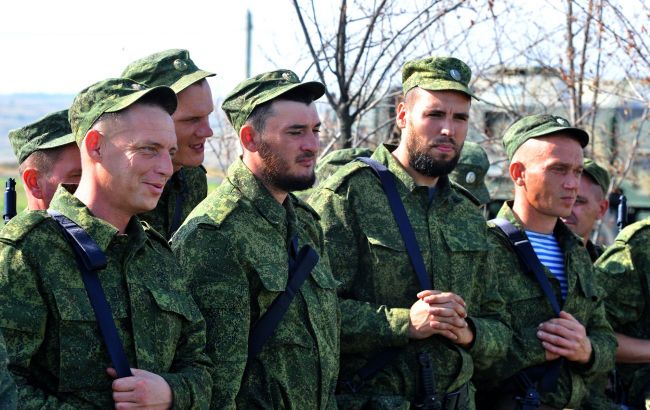 Photo: Illustrative photo (Getty Images)
Russia is planning a new wave of mobilization, but the enemy will face problems with a shortage of weapons for hundreds of thousands of new soldiers, according to military expert Oleksii Hetman.
Why is there talk of mobilization in Russia again?
The Ukrainian General Staff warns that the enemy is preparing another wave of mobilization, which could involve from 400,000 to 700,000 individuals.
Compulsory measures will affect Chechnya, and the Ukrainian side believes that about 40,000 new Kadyrovtsy could be used as defensive units behind the main forces.
Residents of Moscow and St. Petersburg are unlikely to be sent to the frontlines, but it is quite possible for people from other regions to be mobilized. This also applies to the occupied territories of Ukraine.
What problems will the Russians encounter during mobilization?
Military expert Oleksii Hetman suggests that the mobilization of hundreds of thousands of Russians is theoretically possible.
"It's not guaranteed they can gather that many in practice, that's first. And second, it's unclear how they will arm these people. They don't have enough equipment, enough artillery – everything required to turn the mobilized into combat-ready units," he stated.
Mobilization in Russia
Earlier, Ukrainian intelligence reported that a new wave of mobilization could be declared in Russia to replenish the occupation forces in Ukraine, in September. Due to the counteroffensive by Ukrainian forces, Russia is deploying newly mobilized troops to the front lines. This is particularly evident in the temporarily occupied territories of the Luhansk region.
To expedite mobilization, Russia has proposed notifying those mobilized about their conscription via SMS messages. They also plan to increase fines related to mobilization, punishing those who fail to report to military offices or submit lists of conscripts with fines ranging from 50,000 to 500,000 rubles.
For more information on the impact of weather on the front lines and whether rains or frost can stop the Ukrainian Armed Forces, refer to the RBC-Ukraine article.