What is number of Russian troops relocated to Bakhmut? Insights from Ukrainian Armed Forces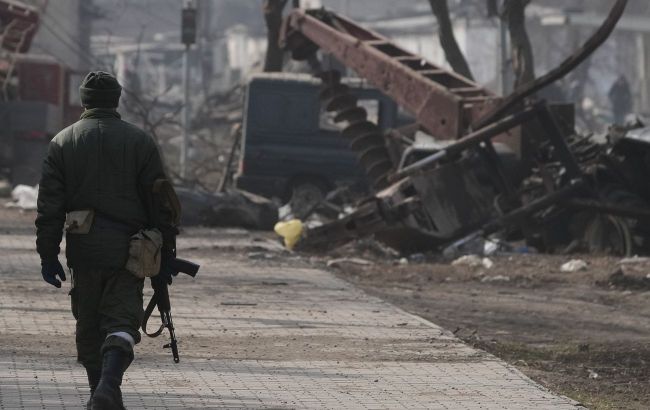 Illustrative photo (Photo: Getty Images)
Russia has relocated over 10,000 occupiers to Bakhmut. There are tank, motorized infantry, and airborne regiments stationed there, according to the spokesperson of the Eastern Group of Ukrainian Armed Forces, Illia Yevlash.
"As for Bakhmut, the enemy has concentrated significant forces there, with over 10,000 personnel. Heavy fighting is currently taking place," he said.
According to the spokesperson, it is not yet possible to say that the Russians are planning to leave Baлhmut. He also emphasizes that Ukrainian forces do not plan to storm the city at the moment, as it would lead to significant casualties.
"All necessary measures are currently being taken to advance, establish combat positions, and deliver effective strikes against the enemy," Yevlash emphasized.
About Bakhmut
As Ukrainian military sources note, Bakhmut remains an important point for the Russians, as its capture was touted as one of their major victories in the war against Ukraine.
In recent times, Ukrainian defenders have intensified attacks near Bakhmut, particularly on the southern flank. Villages such as Andriivka and Klishchiivka have been liberated. Ukrainian Armed Forces have also gained control over the Bakhmut-Horlivka highway, which is located just 3 km from the contact line. There, they are deploying mortars and anti-tank units.
The spokesperson for the Eastern Front, Ilia Yevlash, emphasized that the northern flank was crucial for the Russians, and losing it could lead to the semi-encirclement of Bakhmut.