Western sanctions may target nearly 50 companies connected to Russian diamonds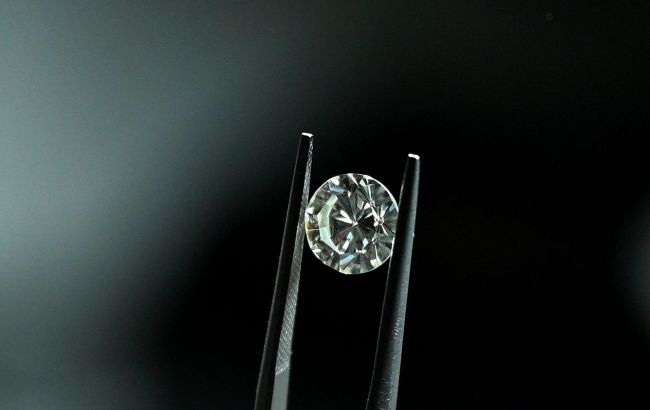 Western sanctions may target nearly 50 companies connected to Russian diamonds (Getty Images)
Approximately 50 Russian companies involved in the extraction, processing, and sale of diamonds could be put under Western sanctions, according to The Guardian.
This number of Russian companies is mentioned in Ukraine's proposal to partner states. Most of them are associated with Alrosa company, which controls over 90% of global diamond production, or one-third of the world's total.
This company is already under sanction regimes by the United States, Canada, the United Kingdom, New Zealand, and other countries.
Russian diamond exports
Last year, Russia exported more than $3.8 billion worth of diamonds. Some countries in the Western sanctions coalition have banned the import of Russian diamonds, but the prohibition applies only to rough diamonds.
After being processed in third-world countries, mainly India and China, Russian diamonds receive the status of "mixed" and can be freely supplied to the markets of the G7 states, including France, the US, the UK, Germany, Japan, Italy, and Canada, plus the EU.
The media also notes that India, the United Arab Emirates, and Belgium are the three largest hubs where Russian diamonds can be transformed into "mixed" diamonds. The US, China, and the EU are their largest consumers.
Earlier, the Ukrainian National Agency on Corruption Prevention sent proposals to the Security Service of Ukraine and other relevant authorities to impose sanctions on Russian diamond companies with the intention to gain Western support for these restrictions.
G7 prepares sanctions on Russian diamonds
In mid-September, there were reports that the G7 countries could announce an indirect ban on Russian diamonds in the next two to three weeks, and it would come into effect in January 2024.
The indirect ban is aimed at trying to limit sales by tracking Russian precious stones crossing the border. The plan is to prohibit the purchase of diamonds directly from the Russian giant Alrosa or from resellers in India or the UAE.
The United States froze the assets of two Indian companies due to their cooperation with the Russian Alrosa.