Western companies are afraid of further seizure of their assets in Russia - Bloomberg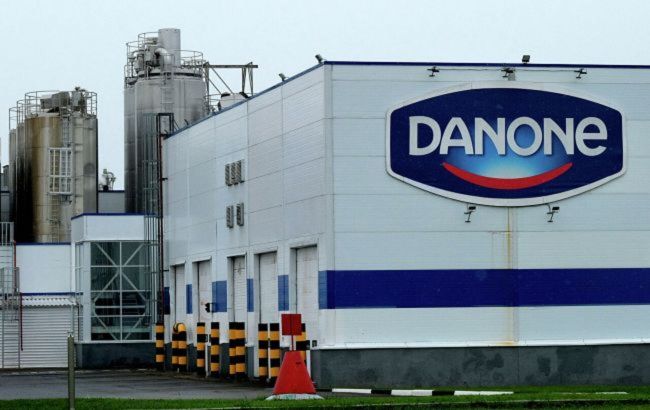 Photo: The Kremlin seizes Western assets (Getty Images)
According to Bloomberg, after the Kremlin's seizure of the Danone and Carlsberg plants, foreign companies wishing to exit Russia may face difficulties in finding buyers.
Companies manufacturing consumer goods, from PepsiCo and Mars to Nestlé and Reckitt Benckiser, which entered the Russian market several decades ago, investing millions in building factories, hiring local residents, and developing local brands, risk losing everything.
As mentioned in the publication, Ramzan Kadyrov's nephew, Yakub Zakriyev, now heads the subsidiary of Danone, the yogurt producer, in Russia. Western companies that are still operating in Russia understand that the same could happen to them.
"Western assets are not safe in Russia anymore," says Alexandra Prokopenko, an associate fellow at the Carnegie Endowment for International Peace in Berlin. This marks a new threshold in the war. If the Kremlin goes further, it will return to the 90s: asset redistribution in favor of more favorable owners."
In April, Putin signed a decree allowing the state to take temporary control of the assets of companies or private individuals from unfriendly states, including the US and its allies. However, the confiscation of local businesses like Danone SA and Carlsberg A/S's Russian beer production last week came as a surprise to their European owners who had planned to sell their Russian assets to local companies.
The distribution of valuable assets to influential Russian businessmen and political allies may strengthen Putin's grip on power after the embarrassing coup attempt orchestrated by the mercenary commander Yevgeny Prigozhin in June. "As part of Putin's quest for power, he is going to divvy up many of the economic assets that are in Russia and will give them to his cronies to solidify his political position," says William Pomeranz, director of the Wilson Center's Kennan Institute in Washington.
Representatives from Carlsberg, Danone, Nestlé, PepsiCo, Reckitt, and Unilever declined to comment on this story. Mondelez did not respond to requests for comments.
Finding an exit strategy
Nervous multinationals and their advisers are looking for clues as to why the Kremlin targeted Danone and Carlsberg. Both are companies with brands that are very popular in Russia and have a long history. Danone company "Prostokvashino" is the No. 1 dairy brand in Russia. Carlsberg's "Baltika" brewing business is another industry leader - a brand created after the collapse of the Soviet Union, which later became the best beer in the country and a major player in Europe. The company's new president, Taimuraz Bolloev, appointed by the Russian government in July, previously ran it for more than ten years, until 2004. He also belongs to the same judo club as Putin.
Strong, typically Russian brands owned by foreign companies may receive the most interest from Putin's allies. Among such companies is PepsiCo, which bought Russia's Wimm-Bill-Dann Dairy & Juice for $3.8 billion in 2011, becoming the largest food and beverage company in Russia and heavily dependent on local produce. According to Nabi Abdullayev, a partner at London-based consultancy Control Risks, if well-connected recipients of seized foreign assets have previous experience in the industry, it will strengthen the government's case for their appointment.
"Companies that are fully localized, that do not depend on technologies or parts from abroad, are most likely to be placed under external management," says Abdullaev.
Companies such as condom maker Durex Reckitt Benckiser Group are likely to be watching the seizures closely because, like Carlsberg and Danone, they have made clear their intention to exit Russia and are in the process of selling them. Reckitt first announced the plan in April 2022. But it is now unclear why Putin's allies would pay for any assets or agree to any buyout terms when they can get control of a foreign business for free.
"The Kremlin's approach changed. Before, foreigners could exit, but they needed to be paid. Now Russia's done away with the formalities and decided to take assets for free," says Prokopenko
The American companies Mondelez, Mars Inc. and PepsiCo Inc. last year recorded a rapid increase in sales in Russia. They remained working in the country, despite Vladimir Putin's invasion of Ukraine.