All conditions for Bakhmut recapturing set up - Ukraine's top general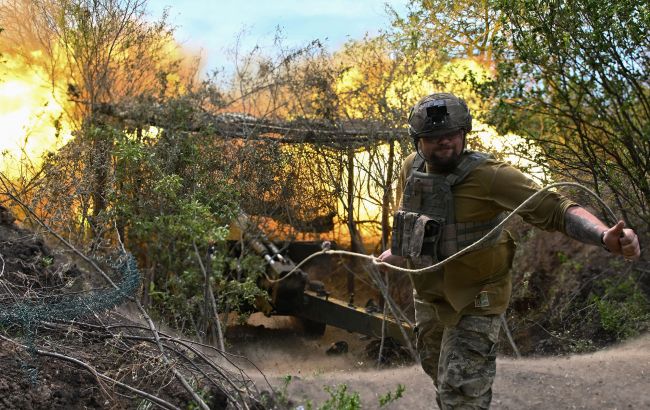 Ukrainians have created all the conditions necessary for the recapturing of Bakhmut (Photo: Getty Images)
In the Bakhmut area, Donetsk region, where heavy fighting is currently taking place, all conditions have been set up for the Ukrainian defense forces to reclaim control of the city, states the Commander of the Army of the Armed Forces of Ukraine, Oleksandr Syrskii in an interview with BBC.
"At this moment, all conditions have been created for us to retake the city, but with significantly fewer losses," he stated.
The general likened the current location of Russian forces to a concentrated arc in Bakhmut, "The Russians are in a semi-encirclement. It is impossible not to take advantage of it," he added.
When asked about the timeline for recapturing Bakhmut, Syrskii responded that he doesn't know but will attempt to do so as quickly as possible.
"Our people expect victories from us. Various victories, symbolic victories," the military official explained.
The importance of Bakhmut
Syrskii highlighted that first and foremost, Bakhmut serves as a center for the convergence of major directions and roads. "For example, the roads from Debaltseve, Siverske, Horlivka, Kostiantynivka, and Sloviansk all go through Bakhmut. It's a hub where all these routes intersect,' he explained.
He also pointed out that by utilizing the developed road network, Russian forces can launch attacks in at least three operational directions.
"'Furthermore, the terrain around Bakhmut is an assembly of dominant heights that allow for control of a significant part of the surrounding area, especially on the approaches to Bakhmut. This enhances its role as a springboard for further offensive actions," he added.
Additionally, just three kilometers beyond Bakhmut lies the city of Chasiv Yar, as emphasized by the general. "We must halt the enemy in Bakhmut, who is positioned in the lowlands," Syrskii remarked.
The situation near Bakhmut
Ukrainian defense forces continue to gradually encircle Bakhmut, leaving the Russian occupiers with three options, one of which is to be annihilated in the city. More on this can be found in the RBC-Ukraine report.