'We are Kyivan Rus, and our ancestors once set Moscow ablaze,' Ukraine's spy chief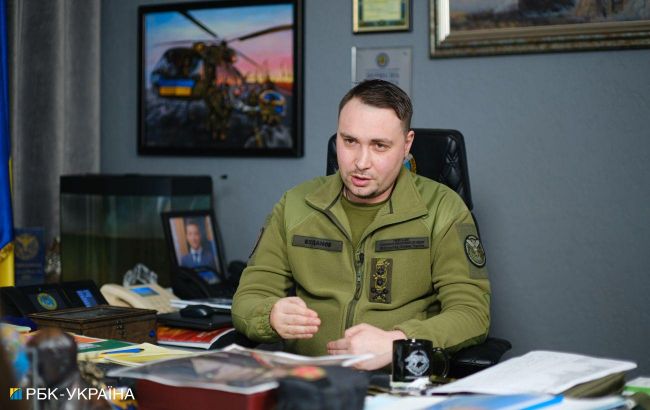 Photo: Kyrylo Budanov, Chief of the Defense Intelligence of Ukraine (Vitalii Nosach, RBC-Ukraine)
During the occupation of foreign territories, Russian terrorists always employ the Kremlin's propaganda manuals. Typically, it all begins with an attempt to distort someone else's history, believes the Chief of the Defense Intelligence of Ukraine Kyrylo Budanov.
According to him, during the occupation, the primary tool for terrorists is the manipulation of reality, which starts with altering history.
"They start artificially inventing history for regions. They claim that their history doesn't exist, that it's incorrect, that all these are historically Russian lands, and that there are no such peoples there," explained Budanov.
At the same time, he emphasized the importance of reclaiming one's history during wartime.
"We are Kyivan Rus. Everything started from here. Our ancestors once set Moscow ablaze. At that time, Rus extended to Constantinople. We need to reclaim our history, and it is glorious," stressed Budanov.
Russian propaganda
After the start of the full-scale Russian invasion, Russian terrorists introduced "Discussions on important matters" in educational institutions, where they brainwash children with stories about "Ukrainian Nazis" and an "ultranationalist state," attempting to justify their self-initiated war.
The European Commission stated that the Russian state apparatus distorts history and spreads conspiracy theories to poison democracy with malicious disinformation.
In particular, terrorists imported tons of propagandist literature into the occupied territories, including textbooks with Russian pseudo-history for secondary schools.