'We are in the last and most challengling stage of war' - Zelenskyy on end of war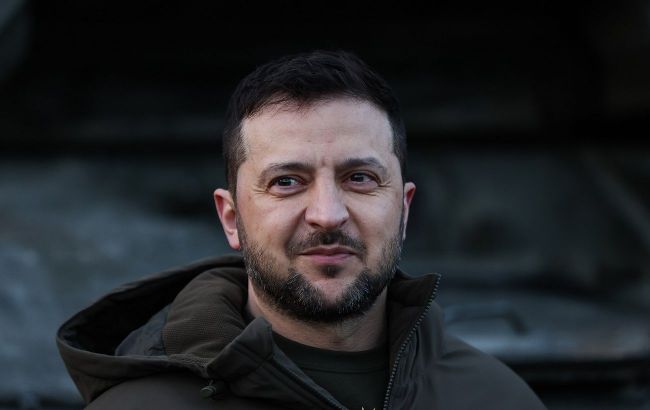 Volodymyr Zelenskyy, President of Ukraine (Getty Images)
Full-scale Russia's war against Ukraine is now in its final stages, and it could be the most challenging phase. However, predicting the end of hostilities at this point is difficult, according to the President of Ukraine, Volodymyr Zelenskyy, in an interview with Digi24.
Responding to questions from Romanian journalists about when the war will end, the Ukrainian president noted that, at the moment, no one can provide an exact date.
Zelenskyy said that Ukrainian military forces are currently engaged in a counteroffensive campaign to liberate temporarily occupied territories in the country.
"I know we are going on the counteroffensive, and Russia will leave our territories. I think I know when, but I also can't tell you," the president said.
The head of state also spoke about specific phases of the Russian Federation's war against Ukraine and said that it is now in its final stage.
"This is the last part of the war. It's not the middle. The first phase was the occupation, then the halt of the advance (of Russian forces), and the interception of initiative. I believe we are in the last part. We have many fears, means, weapons, but we are in the last and most challenging stage," Zelenskyy said.
Ukrainian counteroffensive
Since the beginning of summer, Ukrainian military forces have been conducting a counteroffensive in certain front-line areas. They have managed to reclaim a number of populated areas in the southern part of the country.
Furthermore, Ukrainian troops have made progress near Bakhmut, recently liberating Klishchiivka and Andriivka from Russian occupiers.
As was recently mentioned by the commander of the operational-strategic group Tavria, Oleksandr Tarnavskyi, the main breakthrough of the counteroffensive will occur after the de-occupation of Tokmak in the Zaporizhzhia region.
Also, back in September, the advisor to the head of the Presidential Office, Mykhailo Podolyak, said that a turning point had been reached in the full-scale war by Russia against Ukraine, and the occupiers' strategic objectives had shifted to attempts to seize any populated place.