War to end this year: Ukrainians give forecast on when the war will end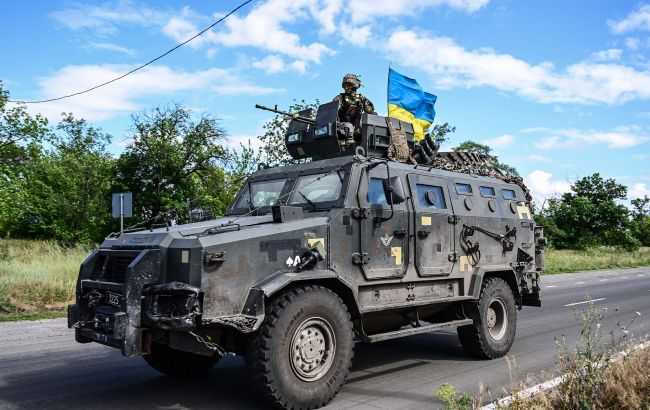 Photo: Only a third of Ukrainians believe that the war will end in 2023 (Getty Images)
As of mid-June 2023, three-quarters of Ukrainians (77%) are completely confident in Ukraine's victory, while another 16% believe in the likelihood of a victory over Russia, according to a "Democratic Initiatives" foundation's survey.
Almost one-third of those surveyed (31%) hope that the victory will come by the end of 2023. Another third (32%) expect the victory within 1-2 years (by the end of 2025). Approximately 13% of Ukrainians think that the victory will take at least 3-5 years. More than 22% of Ukrainians were unable to express their opinion about the timeframe for victory.
Sociologists note that in the absence of noticeable achievements on the front, Ukrainians will expect a longer duration of the war, while successes, on the contrary, will increase the number of those who consider victory in the war to be near.
For the majority of Ukrainians (68%), victory is associated with the complete defeat of Russia, leading either to the liberation of all occupied territories (43%) or the disintegration of Russia itself (26%). After 16 months of war, there is a noticeable trend of further erosion among the majority, which seeks to restore the borders of 1991, and an increase in the share of positively oriented citizens who support the transfer of hostilities to the territory of Russia.
The survey, conducted face-to-face, was carried out by the "Democratic Initiatives" foundation in conjunction with the Center for Political Sociology from June 5 to June 15, 2023. A total of 2001 respondents were interviewed only in the territories controlled by Ukraine and where there were no hostilities. The maximum random sampling error does not exceed 2.3%.
It is worth noting that the National Bank of Ukraine stated that a significant reduction in security risks in Ukraine is expected in mid-2024. Previously, the NBU assumed that this would happen at the beginning of the following year.