Wagner mercenary camp almost dismantled in Belarus - Media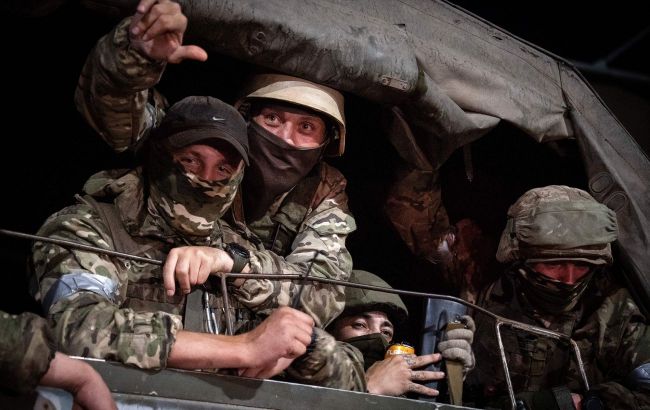 More than half of the Wagner camp has been dismantled in Belarus (Photo: Getty Images)
In Belarus, more than half of the Wagner Private Military Company (PMC) camp has already been dismantled, with ongoing work to dismantle the tents, according to the Belaruski Hayun monitoring group.
The active dismantling of tents in the Wagner PMC camp in the village of Tsely under Osipovichi began on July 28. According to the monitoring group's data, at the beginning of the dismantling, the camp had around 292 tents (including utility tents). Currently, over 160 tents have been dismantled, which is 55% of the total.
Since the last satellite images from August 23, more than 60 additional tents have been removed, and the most active dismantling period occurred at the end of August.
As of September 8, the Wagner PMC camp consists of approximately 130 tents, about 45% of the initial quantity.
"Belarusky Hayun" reminded that there were reports that up to 10,000 Wagner mercenaries could come to Belarus in June. Therefore, the camp was constructed with this number in mind. It is possible that the tents are being dismantled because they are no longer needed due to fewer mercenaries arriving than expected.
Wagner mercenaries in Belarus
After the failed uprising of the Wagner PMC leader Yevgeny Prigozhin in Russia, some of his fighters arrived in Belarus. In Poland and Lithuania, it was believed that the mercenaries might engage in provocations at the NATO country borders.
Previously, a plane with Prigozhin on board crashed in Russia, and the Russian Investigative Committee confirmed his death. However, according to Belarusian dictator Alexander Lukashenko, the mercenaries will remain in Belarus.
The political leadership of Russia intends to send most of the Wagner PMC mercenaries to Africa by mid-September.