Wagner in Belarus headed by Ukrainian-born mercenary who fought in Chechnya and Syria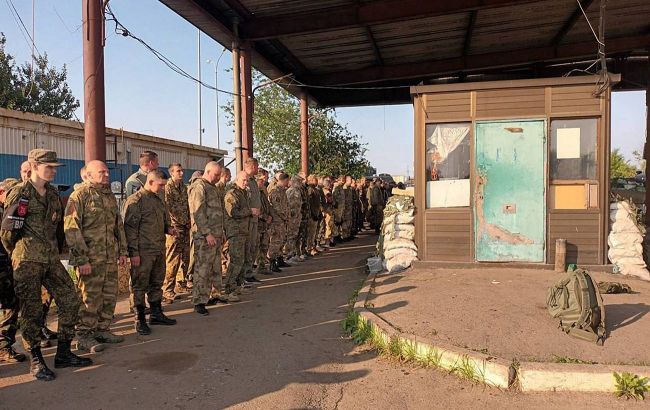 Wagner in Belarus headed by a native of Ukraine (Getty Images)
A native of Ukraine Serhii Chubko now heads the Wagner Private Military Company (PMC) in Belarus. Chubko has a history of military service in Chechnya and Syria, according to the All Eyes on Wagner monitoring project and the Belarusian media Nasha Niva.
Addressing the mercenaries at a camp near Osipovichi on July 19th, Yevgeny Prigozhin (Wagner's chief) announced that the "senior figure in the Belarus direction" would be a person named Serhii, also known by the nickname "Pioneer."
All Eyes on Wagner claims that this refers to 46-year-old Serhii Chubko.
Journalists from Nasha Niva discovered that Chubko was born into a military family in Chernivtsi (western Ukraine). His father served in Afghanistan. After the dissolution of the USSR, the Chubko family moved to Novorossiysk, Russia. In 1994, Chubko enlisted in the Russian army under contract and served in Chechnya.
In 2002, he terminated his contract and joined a private security company. In 2003, Chubko, despite lacking higher education, unexpectedly became the head of a committee in the city administration of Novorossiysk. In 2005, he assumed the position of deputy head of the administration of a rural district.
In 2010, Chubko worked as a security guard in several companies and was an employee of a private security firm. In 2011, there were attempts to revoke his Russian citizenship, alleging that he secretly held Ukrainian citizenship.
It is unclear whether Chubko fought in Ukraine in 2014, but in December 2014, he became one of the founders of the organization "Cossacks" in Novorossiysk. Russian "Cossacks" volunteered to fight on the Russian side after the declaration of the so-called independence of the Russian puppets "DPR" and "LPR."
He joined the Wagner PMC in January 2017 and subsequently traveled to Syria. There he rose through the ranks, and after a year of service, he was appointed to lead the Wagner military operation in Eastern Ghouta.
In 2019, Chubko was transferred to Libya, where another Wagner headquarters was established, and he became the head of the group in the region.
Wagner's coup attempt
In June, Prigozhin attempted a military coup in Russia. He tried to force the Russian authorities to replace the Minister of Defense and Chief of the General Staff.
On the first day of the coup attempt, mercenaries controlled Rostov and local military facilities. After negotiations between Prigozhin and self-proclaimed Belarusian president Alexander Lukashenko, the Wagner's rebellion was halted, and they were allowed to "move" to Belarus.
Following this, the mercenaries began their relocation and were stationed at one of the military bases.
Yesterday, it was reported that the 11th column of Wagner mercenaries arrived in Belarus.