Violent explosion resounds near MIA building in Ankara: What is known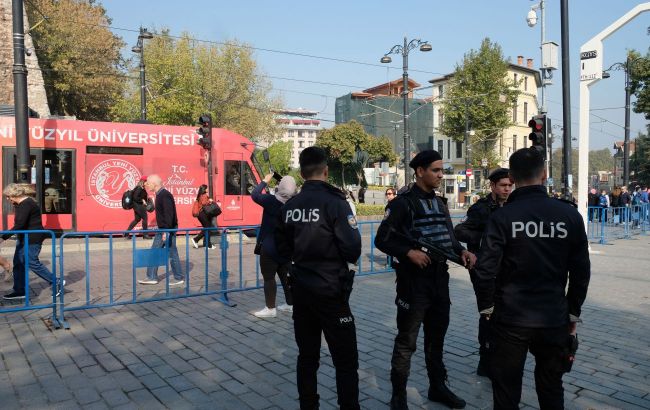 Photo: Ankara rocked with explosion (Getty Images)
A powerful explosion rocked Ankara on Sunday, October 1. The incident occurred near the building of the Ministry of Internal Affairs of Turkiye, informs TGRT Haber.
The explosion occurred in the morning near the headquarters of the Turkish Ministry of Internal Affairs. Presidential security and the police arrived at the scene.
The Minister of Internal Affairs of Turkiye, Ali Yerlikaya, stated that it was a terrorist attack carried out by two individuals.
"At around 09.30, 2 terrorists came in a light vehicle and stopped in front of the entrance gate of the General Directorate of Security of our Ministry of Internal Affairs, and committed a terrorist act. One of the bombers blew himself up and the other terrorist was neutralized. 2 of our police officers were slightly injured during the fire. I wish a fast recovery to our heroes," he said.
It is worth noting that today a new parliamentary session starts in Turkiye.
Terrorist attack in Istanbul
On November 13, 2022, an explosion occurred in the center of Istanbul on one of the most popular pedestrian streets, Istiklal. Later, the Turkish authorities declared it a terrorist attack, and an investigation was initiated.
As a result of the incident, six people were killed, and more than 50 people were injured.
The day after the explosion, Turkish law enforcement detained the perpetrator of the terrorist attack.