Usyk vs Dubois: WBA weighs in on Dubois' forbidden low blow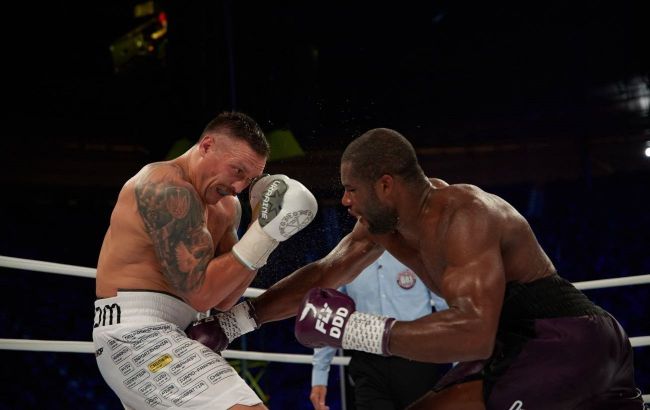 Dubois' low blow that sent Usyk to the canvas (facebook.com/KnockOutPromotions)
The World Boxing Association (WBA) has weighed in on the controversial incident in the fifth round of the match between Ukrainian fighter Oleksandr Usyk and Daniel Dubois from the United Kingdom, according to the WBA's official website.
At the start of the fifth round, the Ukrainian boxer found himself on the canvas. However, it was not considered a knockdown – the Brit had knocked the champion down with a low blow. Usyk took about 5 minutes to recover.
"The fight had a dramatic moment when Dubois landed a low blow that sent Usyk to the canvas. The area in which it hit created debate on the legality of the blow but the referee ruled the blow to the low area and gave Usyk the necessary recovery time to continue fighting," the statement reads.
After that, Usyk took control of the fight and knocked the British boxer down twice. In the ninth round, Dubois could no longer confidently rise from the floor, so the referee ended the bout with a technical knockout in favor of the Ukrainian. He retained his WBA, WBO, IBF, and IBO championship belts.
However, Dubois' team, led by promoter Frank Warren, has launched a campaign to have the fight declared a non-event. According to the British fighter and his team, the controversial blow adhered to the rules, and the referee was biased. Dubois is asking for a rematch with Usyk.