'I've been cheated': Dubois plans to appeal results of fight against Usyk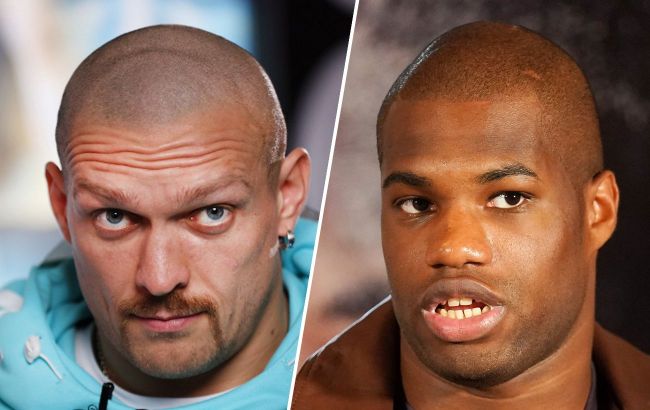 Photo: Oleksandr Usyk and Daniel Dubois (collage by RBC-Ukraine)
Daniel Dubois' team has expressed their intention to seek a rematch with Oleksandr Usyk. They are prepared to appeal the referee's decision as they believe victory was stolen, informs "Suspilne Sport."
At the beginning of the fifth round, when Dubois landed a blow on Usyk, the Ukrainian fell to the canvas. The referee classified this punch below the belt, leading to the suspension of the fight to give the Ukrainian fighter time to recover.
"I don't think that was a low blow. I think that landed and I've been cheated out of victory tonight. What else can I say?" Dubois said in his post-fight interview.
British promoter Frank Warren also supported Dubois and noted that no points were deducted from the fighter. He likes Oleksandr Usyk but claimed the judging was allegedly completely biased. He added that the team would appeal the referee's decision regarding the low blow.
It's worth mentioning that a rematch was not a stipulated condition in the contract.
Usyk-Dubois fight
Ukrainian boxer Oleksandr Usyk defended his heavyweight champion title in boxing with a victory over Daniel Dubois. The fight took place in Wroclaw, Poland. The bout was prematurely terminated in the ninth round after Usyk's second knockout, according to the referee's decision.