US to increase production of 155 mm shells to over 80 thousand per month - Pentagon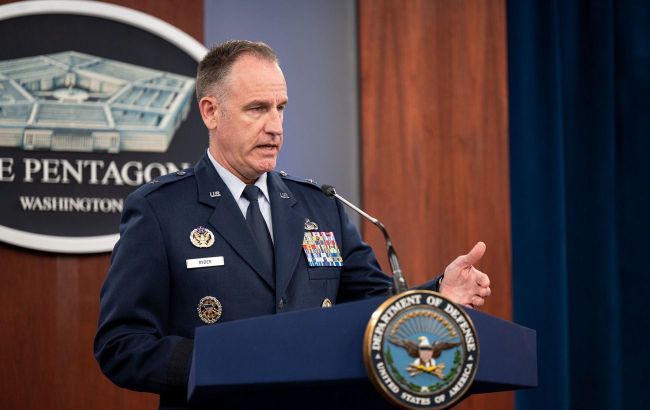 Pentagon spokesman Patrick Ryder (Getty Images)
The United States of America intends to ramp up its production of 155mm artillery shells to 80,000 units per month starting next year. Currently, approximately 24,000 of such munitions are manufactured per month.
This was announced by Pentagon spokesperson General Patrick RyRyderder during a briefing.
A representative of the US Department of Defense said that the United States has already delivered over 2 million 155mm shells to Ukraine since the start of the full-scale invasion by the Russian Federation.
"We've also enabled a rapid increase in 155 ammo production. So from 14,000 a month in February of 2022 to approximately 24,000 a month currently, and we plan to be at over 80,000 a month over the following year," Ryder said.
According to the Pentagon spokesperson, while such stocks are not unlimited and are being depleted quickly, the American side continues "to work closely with allies and partners around the world on that front."
Responding to journalists' questions about the use of cluster munitions by the Ukrainian Armed Forces supplied by the United States, Ryder mentioned that there is evidence that such weaponry is being properly employed on military targets and objectives.
"We have all indications that they're employing those weapons properly on the battlefield, as they indicated they would. But 155 aside, whatever they need, we're going to continue to work closely to ensure that they have what's necessary to continue the fight and to take back sovereign territory," he added.
Cluster munitions from the US
In July, the United States provided cluster munitions to Ukraine. This is a temporary solution for an extended transitional period until Western countries can produce more artillery shells of other types.
As stated by US President Joe Biden, these munitions will assist Ukrainian forces in carrying out counteroffensives.
Meanwhile, Ukrainian Minister of Defense Oleksiy Reznikov dispelled fears regarding the use of cluster munitions and outlined five key principles for their use. Specifically, the Ukrainian Armed Forces will employ them solely for the liberation of their territories, meaning they will not be used against Russia.
Russian forces have long been using cluster munitions to kill civilians in Ukraine. However, after our defenders received these munitions, they began to complain about the use of allegedly prohibited weapons.
As reported by CNN, Ukraine provided the Pentagon with a report on the use of American cluster munitions in combating Russian aggression.
According to Minister of Strategic Industries Olexandr Kamyshin, Ukraine plans to begin production of NATO standard 155mm artillery shells by the end of 2023.