Ukraine provides Pentagon with report on use of cluster munitions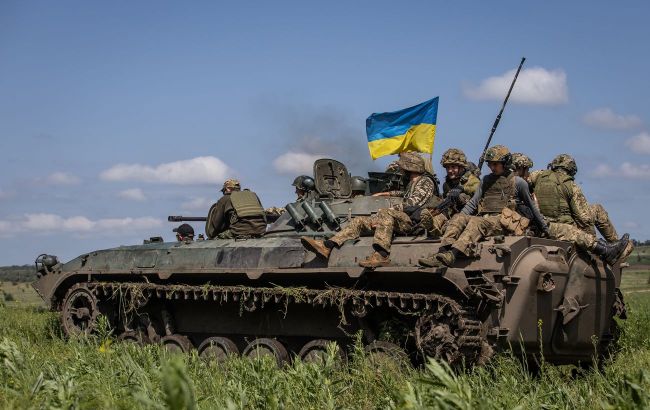 Ukraine provides Pentagon with report on use of cluster munitions (Photo: Getty Images)
According to CNN, Ukraine has submitted a comprehensive report to the Pentagon detailing the utilization of American-made cluster munitions in its efforts against Russia's aggression. These munitions were acquired by the Ukrainian Armed Forces from the United States as part of military assistance.
Ukrainian official stated that the report furnished to the Pentagon encompassed data not only concerning the quantity of deployed cluster munitions but also the extent to which Russian targets were neutralized.
This report was conveyed in response to a request made by the United States, in accordance with the agreement involving the delivery of artillery cluster munitions, known as DPICM, to Ukraine.
Last month, in an interview with CNN, Ukraine's Minister of Defense, Oleksiy Reznikov, expressed his intention to provide the report to his American counterpart, Lloyd Austin.
Cluster munitions for Ukraine
In July, the United States supplied cluster munitions to Ukraine. This move is considered a temporary solution for a transitional period until Western production of other types of artillery projectiles can be ramped up.
American President Joe Biden had underscored that such munitions would aid Ukrainian forces in their counteroffensive efforts.
Minister of Defense Oleksiy Reznikov, however, sought to allay concerns about the deployment of cluster munitions, outlining five key principles governing their usage. Notably, Ukraine will restrict their application solely to the liberation of its own territories and refrain from employing them against Russia.
According to The Wall Street Journal, the recently supplied American-manufactured cluster munitions have provided new impetus to the Ukrainian Armed Forces' counteroffensive, aiming to reclaim territories seized by Russia.
It's worth noting that Russia has long been employing cluster munitions, resulting in casualties among the Ukrainian civilian population. Conversely, after the reception of these munitions by Ukrainian defenders, complaints have arisen regarding their alleged use of banned weaponry.