US believes its aircraft won't benefit Ukraine now due to Russia's air defense - WP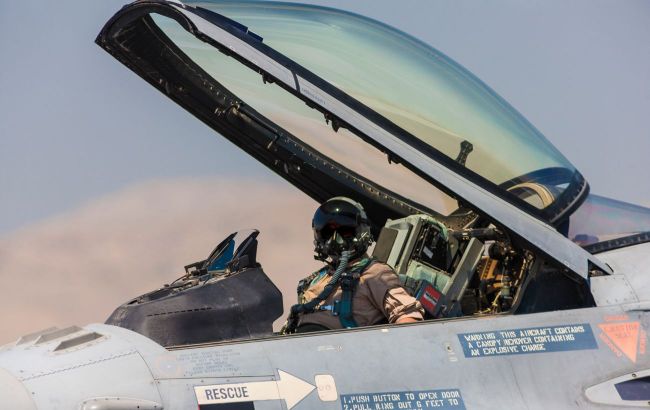 US believes western fighter jets will have little utility to Ukraine (Getty Images)
Western fighter jets will have little utility to Ukraine in the current counteroffensive due to Russia's extensive air defense system, as The Washington Post reports.
The administration of US President Joe Biden has not yet agreed to directly provide Ukraine with F-16 fighter jets. However, the White House has authorized other countries to supply Ukraine with their own American-made aircraft. It is expected that pilot training will commence next month.
Earlier in the summer, Ukrainian forces began their counteroffensive operations. Ukrainian officials have noted that Western forces have never attempted a large-scale operation without air support.
"So, to say that it is slow or too fast is at least ridiculous to hear from those who have no idea what it is," Commander-in-Chief of the Armed Forces of Ukraine Valerii Zaluzhnyi said in an interview. "They do not know what it is. And God forbid they should ever experience it."
American officials privately say that Western jets would have little utility in the current fight because of Russia's extensive air defenses.
"It's just a matter of continuing to apply pressure in a combined-arms approach," the U.S. official said.
As media notes, US officials say they expect Ukraine to eventually push though minefields and close in on Russia's main defensive lines. But Ukrainian forces have to be careful and calculating here about using all your artillery when they're still sorting through minefields.
The Ukrainian government has pointed out that the pace of the assault and the timing of its launch in June — after months of officials preparing the "spring" offensive — was partly a function of the gradual supply of Western arms, which have often come only after months of bargaining and logistical delays.
"It's very much in the hands of the West how far (Ukrainians) advance," a senior NATO defense official said of Ukraine's forward movement. "The West is doing all the right things, just six months late."
Ukraine's counteroffensive
Some of Ukraine's allies said that the Ukrainian counteroffensive is progressing slower than expected.
The US National Security Council reported that Russians have established several lines of defense on the occupied territory for many months. Now it is hindering the progress of Ukrainian troops.
The Chief of Ukraine's army, Zaluzhnyi, expressed his irritation with comments about the "slow" counteroffensive, emphasizing that each meter of Ukrainian land is gained with blood.
Commander of the Ground Forces Oleksandr Syrskyi says that despite the expectations of quick results from the Ukrainian counteroffensive, the reality is that "it is impossible.".