US Ambassador expresses opinion on rocket attack in Chernihiv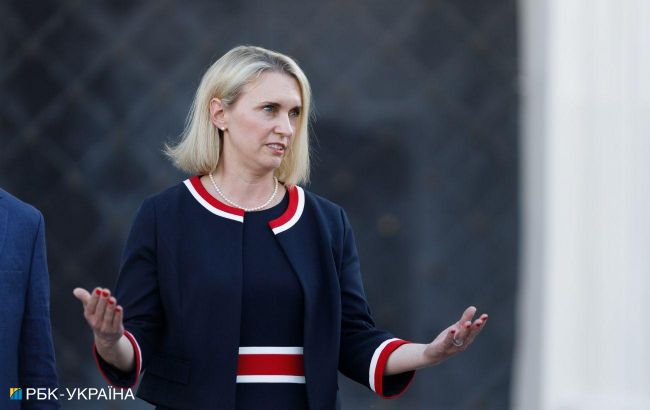 US Ambassador in Ukraine, Bridget Brink (photo: Vitalio Nosach, RBC-Ukraine)
The US Ambassador in Ukraine, Bridget Brink, condemned Russia's rocket strike on the center of Chernihiv, which resulted in over a hundred people injured and seven deaths, according to her Twitter post.
"Horrified by news of today's daytime attack on the historic center of Chernihiv. Innocent men, women, and children enjoying a beautiful Saturday - a holiday in Ukraine - should never end up killed or wounded," she said.
She further added that the attack on Chernihiv reflects the depth to which Russia has sunk.
"Russia's missile and drone strikes on Ukraine's cities, ports, and people reflect the depths to which Russia has sunk and must stop. Together with the people of Ukraine, we mourn this tragedy," the diplomat added.
Strike on Chernihiv
Today, Russian occupiers launched a missile strike on the center of Chernihiv. As a result of this cynical attack by aggressors, seven people have been killed, and over a hundred others have been injured.
For more details on the consequences of the shelling of Chernihiv, read the article by RBC-Ukraine.