Poland and Ukraine united by history and defeating Moscow monster - Ukrainian official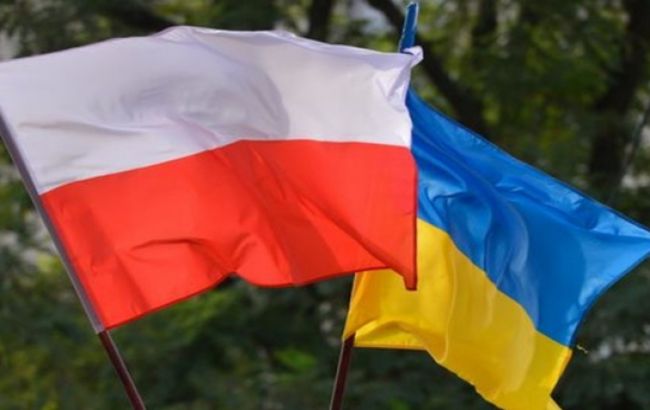 Illustrative photo (Photo: Getty Images)
Ukraine and Poland are united in the 'union of the unbreakable'. The countries are united by a shared European history and the destruction of the Moscow monster, according to the Twitter account of Oleksiy Danilov, Secretary of the National Security and Defense Council.
"Poland and Ukraine are together in their union of the unbreakable! We are grateful for every zloty, shell or kind word and for every woman and child whom the Polish people sheltered in their homes during the most terrible moments of our history. We are united by a common European history, millions of family and friendly ties and a common goal – to destroy the moscow monster that encroached on our freedom and yours," Danilov wrote.
Secretary of the National Security and Defense Council, Oleksiy Danilov, praised Poland for standing shoulder-to-shoulder with Ukraine since the beginning of the full-scale enemy invasion. He expressed gratitude to Warsaw for the assistance provided and remembered who had been the first to offer help and support.
At the same time, he acknowledged that the tensions of war could sometimes lead to emotional actions and words, but emphasized that Ukraine was independent and capable of handling any misunderstandings without external assistance.
Danilov also reminded that Poland had been the first to provide a shipment of weapons to Ukraine after February 24, 2022.
Background
The Head of the Polish President's International Policy Bureau, Marcin Przydacz, stated that Ukraine should appreciate the role played by his country. Following this, the Ukrainian Ministry of Foreign Affairs summoned the Polish ambassador, Bartosz Cichocki, and conveyed that the statements about alleged ingratitude were unacceptable and not reflecting reality. Poland, in response, similarly summoned the Ukrainian ambassador to Poland, Vasyl Zvarych.
Polish Prime Minister, Mateusz Morawiecki, noted that summoning the Polish ambassador to the Ukrainian Ministry of Foreign Affairs should not have happened as Poland provides significant assistance to Ukraine.