Duda's office says Ukraine is ungrateful, Polish ambassador summoned to Ukraine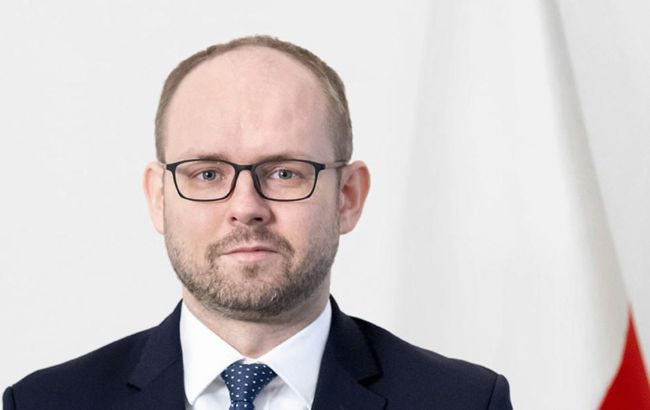 Marcin Przydacz, Head of the Office of International Policy of the President of Poland (gov pl)
The Ukrainian Ministry of Foreign Affairs has summoned the Polish ambassador today, August 1, in response to sharp remarks made by Marcin Przydacz, the Head of the Office of International Policy of the President of Poland, according to a statement by Oleh Nikolenko, the spokesperson for the Ukrainian Ministry of Foreign Affairs.
Ambassador of the Republic of Poland to Ukraine Bartosz Cichocki was invited to the Ministry of Foreign Affairs of Ukraine due to statements made by the Secretary of State in the Chancellery of the President of Poland, Head of the International Policy Bureau Marcin Przydacz.
The Ukrainian authorities emphasized during the meeting that the statements about the alleged ingratitude of the Ukrainians for the assistance of the Republic of Poland do not reflect reality and as such are unacceptable.
"We are convinced that the friendship between Ukraine and Poland is far deeper than political pragmatism. Politics should not question the mutual understanding and strength of relations between our peoples," said Nikolenko.
The Ukrainian Ministry of Foreign Affairs also emphasized that no statements will prevent us from jointly fighting for peace and building a common European future.
Context of the controversy
Previously, Marcin Przydacz made statements about Poland's substantial support to Ukraine, suggesting that Ukraine should start appreciating the part Warsaw has played during the war.
These comments came amidst a situation involving the blocking of Ukrainian grain exports through Poland.
Othe politicians' remarks on Ukraine's "ingratitude"
Previously, the UK Defense Minister, Ben Wallace, expressed a desire to see "a bit of gratitude" from Ukraine for the aid provided by his country. He added that Western countries are not Amazon and cannot fulfill all of Ukraine's requests.
Subsequently, British Prime Minister Rishi Sunak had to clarify Wallace's remarks, stating that Ukrainian President Volodymyr Zelenskyy and Ukrainians have expressed gratitude to his country for the assistance provided.
President Zelensky himself affirmed that Ukraine has always been grateful to the UK for its support, thus dismissing Wallace's statement as unsubstantiated.