'Amazon' comments misundersood: what did Ben Wallace mean?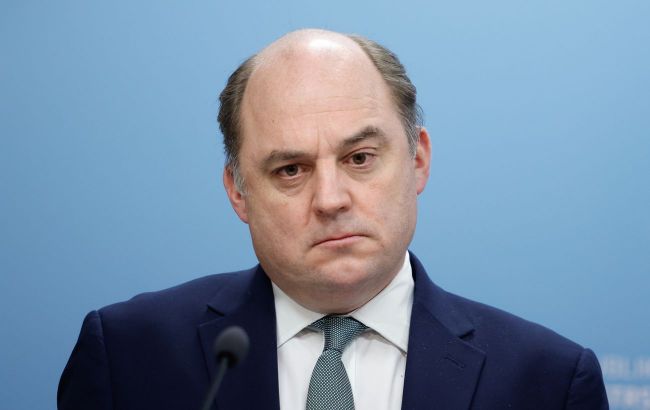 Ben Wallace, the Secretary of Defence of the United Kingdom (Getty Images)
The British Defence Secretary, Ben Wallace, will continue to support Ukraine, and his statement about the country's ingratitude for assistance was distorted, according to Wallace's statement on Facebook.
"There has been a lot of interest in my comments about how best to support Ukraine, and some misreporting," the Minister said.

What exactly did Ben Wallace mean?
According to Wallace, he has been at the forefront of mobilizing support for Ukraine. He discussed the challenges that may arise in the process of supplying Ukraine with weapons that will help them achieve victory.
"I talked about the need for Ukraine to sometimes recognise that in many countries and in some Parliaments, there is not the strong support that there is in the UK," the Minister writes.
Wallace said that he was lucky the UK population and all Parties in our Parliament support the efforts to provide assistance to Ukraine. The ratings of support for Ukraine in Britain are among the highest in Europe, at over 70%.
The Minister said that his comments were aimed at highlighting the importance of not only speaking among themselves (referring to the governments of countries) but to make efforts to reach out to the other citizens who still need to be persuaded of the necessity of supplying weapons to Ukraine.
"Amazon" comments
The comments on "Amazon" were made last year and were made to highlight that Britain's relationship with Ukraine is not "transactional" but more a "partnership."
Wallace stated that he personally will continue to support Ukraine all the way, for as long as it takes.
However, he added that national Parliaments often have competing needs and Ukraine and the UK need to continue to encourage that strong support by the use of facts and friendship.
Wallace's statement
The Defense Secretary recently stated that "people want to see gratitude" from Ukraine for the assistance provided by his country. He added that Western countries are not like Amazon and cannot fulfill all of Ukraine's requests.
Following this, British Prime Minister Rishi Sunak had to justify Wallace's remarks. He noted that Ukrainian President Volodymyr Zelenskyy and Ukrainians have repeatedly expressed gratitude to his country for the assistance provided.
In addition, Zelenskyy said that Ukraine has always been grateful to Britain for its support, so Wallace's statement is unfounded.