UN Secretary General wants to discuss grain deal with Zelenskyy, Erdogan and Lavrov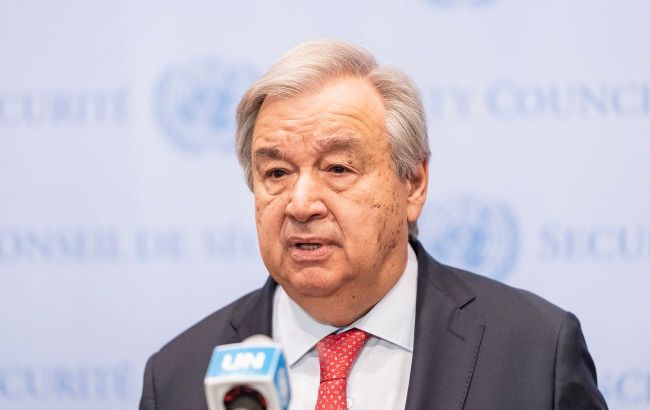 UN Secretary-General Antonio Guterres (Photo: Getty Images)
According to the Secretary-General, he intends to meet with Ukrainian President Volodymyr Zelenskyy, Turkish leader Recep Tayyip Erdogan, and the head of the Russian Ministry of Foreign Affairs, Sergei Lavrov.
"I am not going to say whether I am optimistic or pessimistic, the only thing you can be sure is that I remain determined to do everything possible to reestablish the Black Sea initiative, the exports of Ukrainian foodstuffs, and to go on with our work in relation to the facilitation of the Russian food and fertilizer products," he said.
From September 19 to 25, world leaders will gather in New York for the UN General Assembly.
Russia abandoned the grain deal
In July 2023, Russia withdrew from the grain deal due to alleged non-compliance with its terms. Meanwhile, the Russian army began shelling Ukrainian ports and grain infrastructure south of Ukraine.
Ukraine opened temporary corridors in the Black Sea for trade vessels. These routes are primarily intended for the departure of civilian ships in Ukrainian ports, such as Chornomorsk, Odesa, and Pivdennyi, since the beginning of the conflict.
The UN Secretary-General proposes to revive the Black Sea agreement by easing sanctions against Russia. Turkish President Erdogan also promotes this scenario.